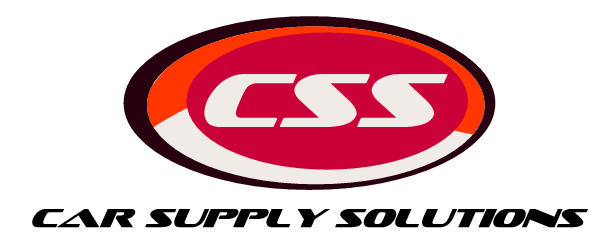 What our customers say.... (most recent first)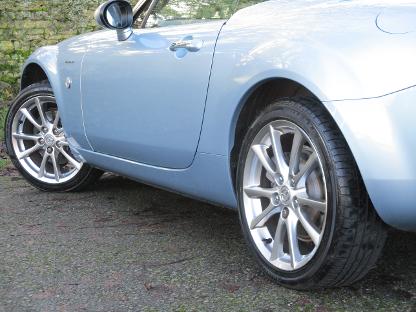 Professional & knowledgeable
Car Supply Solutions was very professional and the owner was knowledgeable about the car as well as ensuring everything was in place for our purchase. Would recommend Car Supply Solutions to a friend as the whole car buying experience was easy and fun.
Kirsty, Derby
Fantastic service. Fantastic car!
I've just bought a very low mileage 2.0L MX-5 from Car Supply Solutions (CSS) in genuinely immaculate condition, it is a 2007 model but it could be just 1 year old because it is so well presented. CSS gave me a very friendly, personal and caring service and it was a pleasure to do business with them, they even picked me up from the station when I collected the car. I've never had such a pleasurable experience in buying a car ! I would definitely recommend Car Supply Solutions to everyone looking for a MX-5 gem!
Ian, Uppingham
Great service and very friendly
Great service and very efficient. Even took me to the train station afterwards.
Ryan, Nuneaton
Excellent, efficient service
Excellent, efficient service. Owner most obliging and friendly and presented the car in perfect condition.
Janet, Market Harborough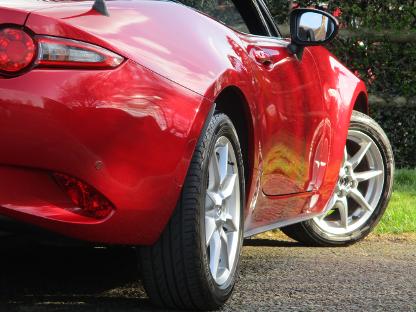 Excellent friendly service
Excellent service from a small family run business, a pleasure to deal with, they even offered to picked me up from the train station on day of collection. Many thanks.
Tim, Cleethorpes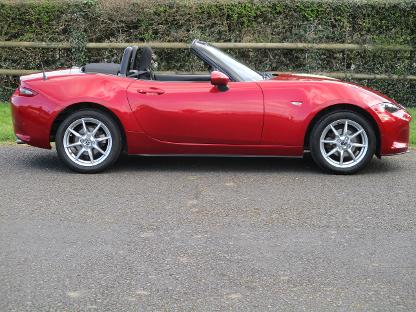 Refreshingly honest approach
True to name, a solution to buying a car, with a refreshingly honest approach. Wonderful customer service and attention to detail.
Andrew, Nottingham
Knowledgeable, honest and friendly
Buying a used car can be a little daunting, especially when you're going for something you're not familiar with (in this case a Mazda MX5 Sports car) but Nigel was clear, knowledgeable, honest and friendly. The car itself is in perfect condition despite being 10 years old (interior and exterior). For peace of mind the 3 months warranty was also appreciated. Highly recommend.
Service very efficient and friendly
Making contact with them was very easy. The description of the car was honest & the service very efficient & friendly. We are very pleased with the car.
Absolutely first class
I recently purchased a Porsche Boxster from Nigel at Car Supply Solutions and I have to say the whole experience from initial contact with Nigel through to picking up the car a week later was absolutely first class. The car was exactly as described and had been cleaned/valeted by Car Supply Solutions themselves to a level that many professional valeters would have been proud of. Nigel was always available to answer any question and his passion and knowledge of cars was clear to see. You will not find a better place to buy a car, if Car Supply Solutions have in stock what you are looking for don't hesitate as it wont be there for long. In the 20 years I have been buying cars this is by far the best, easiest & most enjoyable experience.
Jon, Sandhurst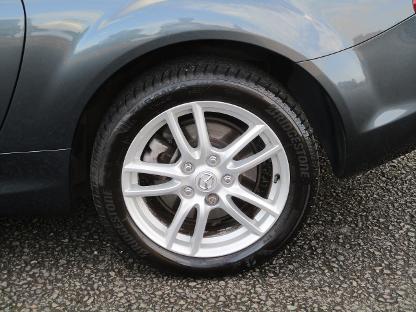 A good buying experience
The web site was informative and the details of the car were described in full and accurately. Nigel and his wife operate their business from home but that shouldn't put anyone off. Nigel is quite open about the shortcomings of his vehicles, if any, and given that they are mainly dealer trade in vehicles with a dealer service history (in our case) it was easy to understand exactly what we were buying. Nigel only deals in cash or bank transfer so don't expect, as we did, to be able to pay by debit card. Thankfully there is a supermarket cash machine close by.
Exactly as described
I'm delighted with the car and it was exactly as described. Nigel was pleasant and helpful which made for a good buying experience.
Honest and reliable
Excellent service, Nigel knows his MX5s and proved to be honest and reliable. Pleasure to do business with, car exactly as he described.
Laurence, Overstone, Northants.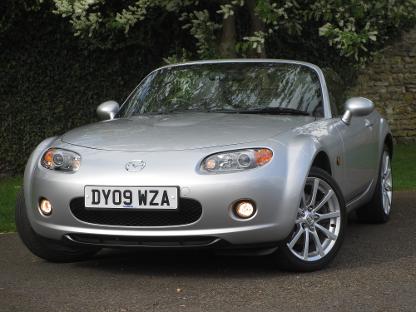 11/10 MX5 Dealer
Very professional and courteous, and was very keen to answer any questions we had. Nigel had the car at the front; it was gleaming and every bit as good as we could have expected. Nigel was very thorough and answered every question that we had. Nigel let us us his PC to tax the car, and drove the car to our house so that we could get it insured from there, without the need to come back to him later. We can only rate Nigel 10/10 for the way we were dealt with, and the quality of the car we bought from him. A few days later we contacted Nigel as one of the wheels was running hot. Without any hesitation he arranged for us to contact his mechanic, and to book in the car at our convenience to get the matter sorted. 11/10 now.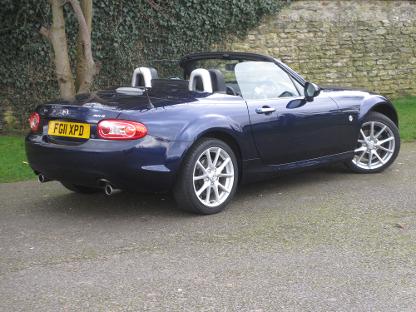 A real pleasure to deal with
My son bought his MX5 from Nigel on Christmas Eve 2015 and as I write this the car has performed faultlessly. We found Nigel to be a very knowledgeable guy, very friendly and a real pleasure to deal with. In fact so much so that I personally purchased my own low mileage MX5 Sport Tech just a week ago having been a long term Kit Car owner. The car as expected performs beautifully, I can't believe it took me this long to realise what I had been missing!
Honest and upfront to say the least
I needed a little car for the good lady of the house and saw a Honda Jazz advertised by Car Supply Solutions. From speaking to the proprietor on the phone i had a good response about this business,honest and upfront to say the least. Nigel continued to be the same from viewing through to purchase, friendly and honest. We would happily trust him again.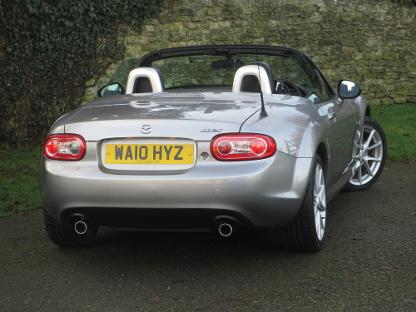 Honest, straightforward, fairly priced
We'd been looking for an MX-5 (or a Z4) for my fiancee for a while, when I spotted this very nice sounding/looking 2-litre Sport Tech Roadster, just a few miles from us. From the moment Nigel started the engine and it just purred into life, my fiancee was smitten with it. The car was exactly as described (1 lady owner, full history) and in beautiful condition. Nigel works from home, but he's sold over 170 MX-5s, so really knows his stuff. Very friendly and straightforward guy, no pressure, and was very happy to go out with my fiancee so she could test-drive it. Highly recommended - my fiancee can't stop grinning :-D
Gordon, Stanwick, Northants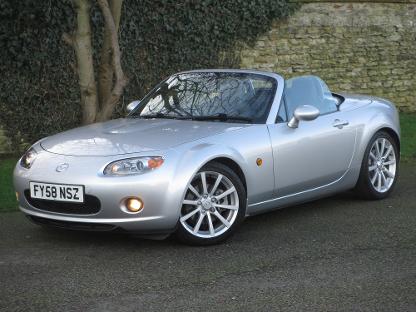 Very happy with the car and service
I recently purchased a Mazda MX5 from Nigel of Car Supply Solutions, this is my first experience of a Mazda and found Nigel very helpful and he answered all of my questions and gave me help with future services by recommending some where he uses. Took a test drive with Nigel again he explained everything while I was with him. I have purchased the car now and I am very happy with the car and the service I had so many thanks Nigel.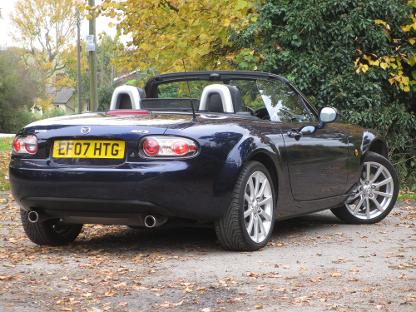 T
rader is genuine and takes pride in his cars
It was a real pleasure to buy a car from a trader who is genuine and takes pride in his cars. Nigel was very friendly, helpful and put no pressure on me to buy......that bit was easy as the car sold itself. Very well presented, exactly as described (quite rare) and drove superbly. When I test drove the car it had been raining, but Nigel was keen to show me the car dry so he leathered it off so I could see the true condition of the body work, which was excellent. Over the moon with the stunning Stormy Blue 2.0 Sport I am now the proud owner of :) I would not hesitate to recommend Nigel and CSS and he will be my first port of call if I were ever considering another MX5. If you are thinking of one give Nigel a call and see for yourself.
Mark, Swindon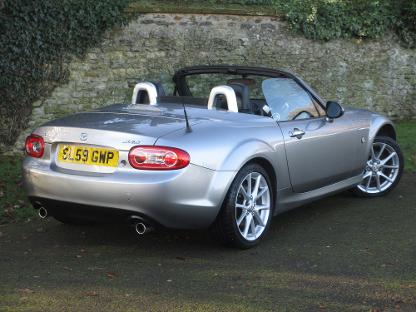 Friendly and approachable
I've just bought a gorgeous MX5 Sport Tech from Nigel and wouldn't hesitate to buy again from him. He personally sources quality cars and knows his stuff when it comes to these cars. No high pressure sales. Nigel is friendly and approachable. It was a pleasure doing business with him.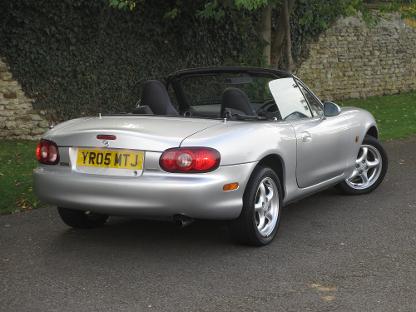 Honest & trustworthy & has some amazing cars
From my initial contact, subsequent discussions to the handover of my MX5, Nigel was professional and pleasant to deal with, and very knowledgeable about all MX5s. The car was immaculate inside and out, drove perfectly and I couldn't fault it at all - I had a smile on my face for the whole 70 mile journey home in it! I'd have no hesitation in recommending Nigel and CSS - he is honest and trustworthy and has some amazing cars ... and now I have one too! Very happy!!
Recommend to all!
I bought an excellent low mileage Mazda MX5 2L Sport from Nigel at CSS. The car is in A1 condition and was competitively priced. A really pleasant guy with a genuine love for these great little sports cars. I would recommend to all!