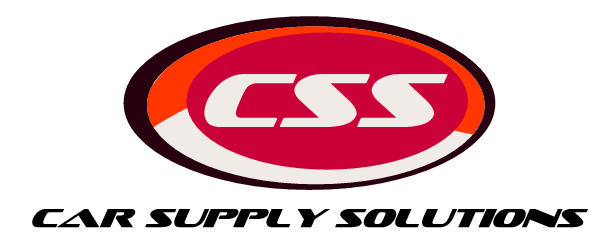 What our customers say.... (most recent first)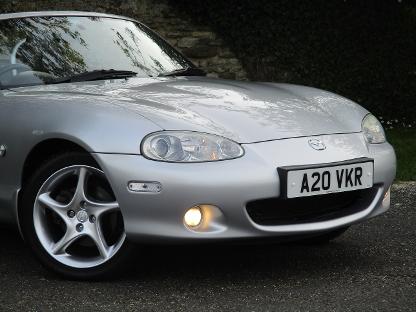 What a car, what a guy
Wow, what a car! I muttered this under my breath when I first saw my little MX5 and several times out loud as I looked it over. Carefully selected, meticulously prepared and described with complete honesty- what more could you possibly want. It's a fine machine and Nigel is a damned fine chap.
I only just got home from driving it for the first time and soon acclimatised. It works just as you would wish and I'm looking forward to the next few years whizzing about.
There's probably only a handful of people in the country who know their way around an MX5 as well as Nigel and prospective customers can trust in him and rely on him implicitly. What a car, what a guy. Life's good.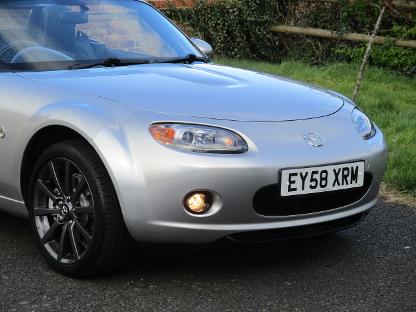 I recently bought an MX5 from Nigel. Quite often the pictures of the cars don't match, not in this case, absolutely stunning low mileage car. Professional, honest, very easy to chat to and clearly knows what he's talking about. Wouldn't hesitate to use him again, would highly recommend.
Nigel, thank you for my car!
And by text; 'This car has made me very happy. Thank
you ever so much and I'm sure in a few years we'll be doing business again'.

Damian, Wellingborough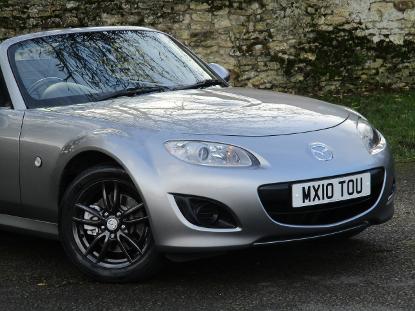 Professional, knowledgeable and great guy to deal with
Professional, knowledgeable and great guy to deal with.
Love the car, as described and well priced.
Quick easy transaction, was driving car in 2 days.
Thanks Nigel brilliant experience and totally restored faith in car sales.
Would look nowhere else next time
Thank you.
Julia, Brigstock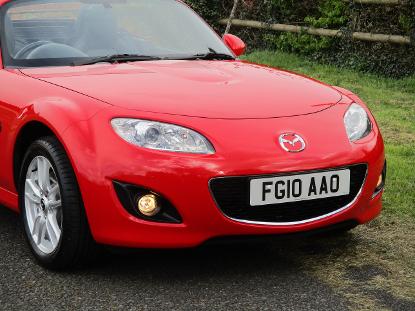 Attention to detail excellent
Very good customer service from Car Supply Solutions. Attention to detail was excellent and made the whole process easy from start to finish. I would definitely recommend them.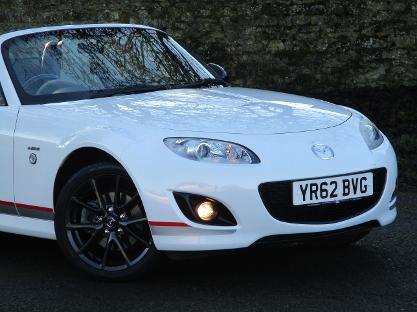 Knowledgeable & passionate about MX5s



Nigel was brilliant to deal with. I was in a rather stressful situation of having my car written off & needing to replace it with the exact same car. He was very quick at replying and great communication throughout & where any other salesman may have prayed on my stressful situation Nigel did not. He is very knowledgeable and passionate about MX5's which was great to know as I am too. He made the whole process really easy and I drove the car home the same day. The 3hr drive home was great and the car was perfect to drive. I can not fault the car. I appreciated his honesty with some minor flaws on the car I may not have noticed. Nigel was very professional but also a great guy to talk to. I wouldn't hesitate buying off him again when the time comes to source another rare MX5 in the future. Thanks again. Ali, Liverpool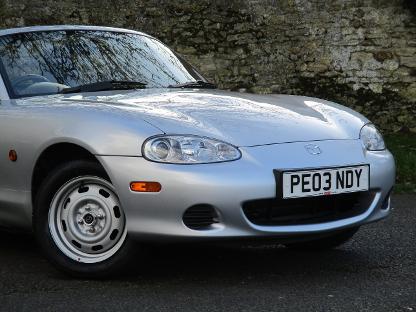 From the first phone call through to collecting the car, the customer experience was excellent. A pleasure to deal with someone who is clearly a very knowledgeable MX5 enthusiast.
Conor, Aylesbury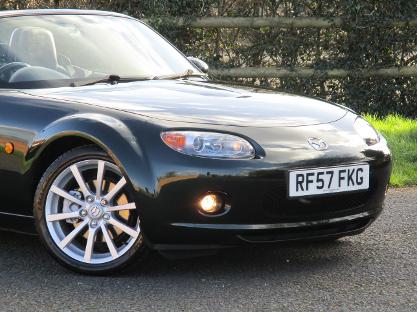 Very helpful service and the car matched the description perfectly.
Roland, Darlington
CSS note - another non contact sale, sold unseen.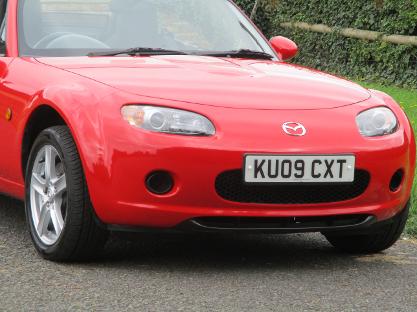 Great knowledge and advice about MX5s
Service was excellent and friendly and I believe completely genuine. Nigel is a very easy person to deal with and full of great knowledge and advice about different models of MX5. I bought a lovely 09 plate 2 litre model with low mileage and just 3 owners. I have had it for over a week now and am very happy with it. From what I saw of his other stock he seems to specialise in very well cared for cars with low mileage and his prices also seem very good value to me. It was a pleasure to do business with him and I would have no hesitation in recommending him to anybody looking for an MX5 of 10 to 12 years old.
Adrian, Northampton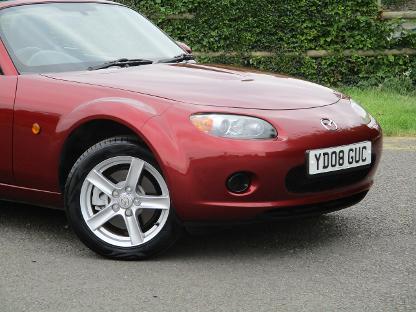 I decided I needed a replacement for the MGB I had owned for 42 years and was looking for an MX5 as I wanted something that was reliable and fun..
I had a very unpleasant experience with a (non-Mazda ) large, nationwide dealership. - I learned my lesson!! Thank goodness for an RAC inspection.
There are very few MX5 specialists in the country, so I contacted Nigel about a car he had. I am so glad I did, as it was well worth the drive to check it out.
He knows everything about such cars and is that rare thing - an honest second-hand car dealer!
It has been a pleasure to do business with him - he is a very nice man who sells `what it says on the tin'.
Can recommend him 100 per cent.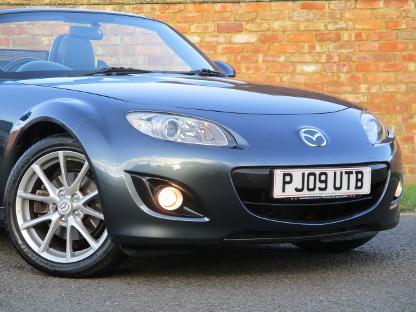 Highly recommended honest MX-5 specialist
Excellent service from Nigel and Car Supply Solutions. The car I ended up purchasing was exactly as described in the comprehensive description and photos, I really could have bought without viewing! On collection the car was very nicely polished and valeted, extremely happy with my sparkling new MX5.
Matt, Eastbourne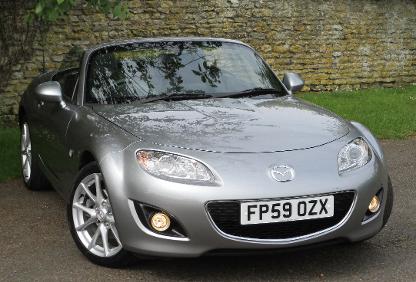 Excellent and very helpful service!
Would recommend to anyone looking to buy a used MX-5.
Very helpful, knowledgeable about the cars and friendly.
Luke, Rugby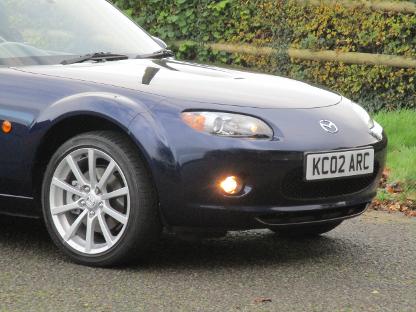 Mazda MX5 expert
Excellent service, good quality product - very satisfied.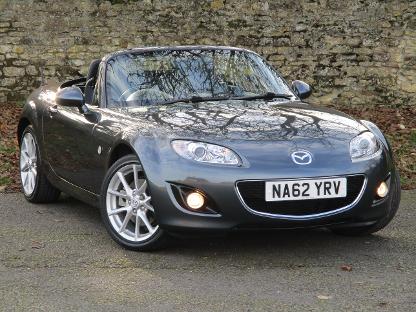 Highly recommended
I bought the car unseen and it is a beauty, exactly as described. When the car arrived (as I had it delivered) I realised the service Nigel provided was first rate. A very professional and thoroughly reliable company to deal with. CSS does not actually deliver the cars themselves but puts you in contact with a well-trusted local transport company who delivers your car on a flat bed. Ian, the owner also provides a first-rate service, keeping you well informed all of the way. You can obviously tell that I am a thoroughly satisfied customer.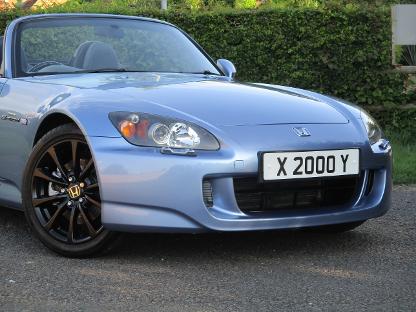 A very pleasurable experience
Terrific! Take a leap of faith and trust in Nigel to sell you a great car at the right price. A very pleasurable experience and I would definitely go to car supply solutions again if they have what I'm looking for. Cheers Nigel your a 🌟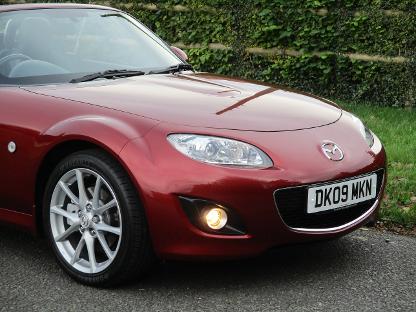 Very accurate description of the vehicle. Great communication
very helpful made the whole process so easy thank you.
Later, directly to CSS; '
Car was Fantastic on the way home enjoyed it, love car thanks
'.
Tim, Warminster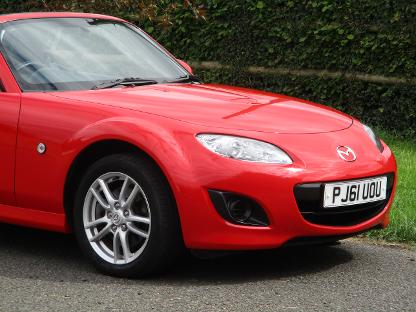 I am delighted with the car
I purchased a great MX5 vehicle from Car Supply Solutions after a detailed and friendly telephone call, during which time I was given a very honest and accurate description of the car I was interested in buying. Upon collection the car exactly matched the description discussed. The car was immaculately presented and methodically valeted. Overall, I am delighted with the car, and with CSS for their integrity, honesty and customer service. Highly recommended!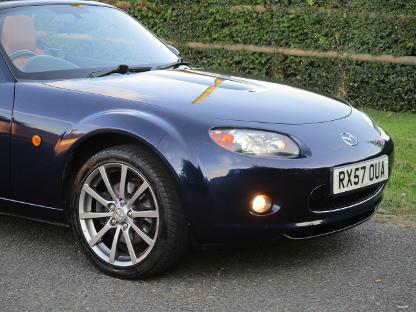 After sales service very good
Car was exactly as advertised and after sales service
and communication was also very good.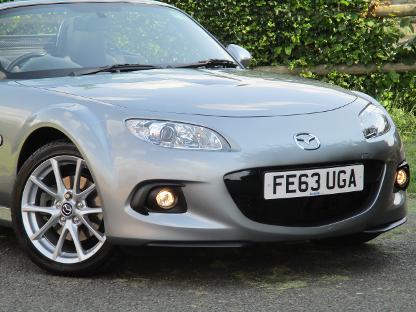 A thoroughly honest & satisfactory experience
CSS is an excellent service and not at all what you might expect from the typical car dealer. The telephone description of the MX-5 I was interested in was meticulous and, if anything, understated. The many questions I asked were answered by someone who clearly knew these cars intimately. Indeed, when I eventually saw the car up close it's condition was stunning and so much better than I had expected. I felt afterwards that there was a determination to make the purchase process a thoroughly honest and satisfactory experience. And it certainly was! The car is fab.
Bill, Cromer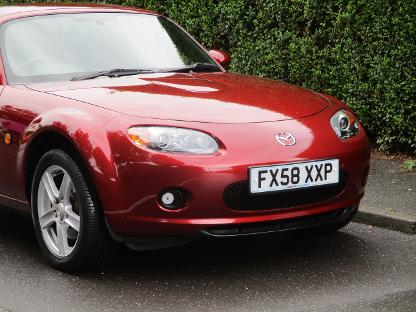 Customer care 10 / 10
When we meet Nigel it wasn't long before you knew he was committed in giving a good service, he was honest and fair and sells quality cars that is why one is sitting on my drive. I would not hesitate to recommend and go back myself to Car Supply solutions
Well done Nigel and Rampan.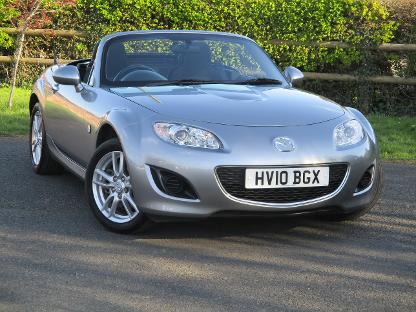 Honest advert and great car
Bought car a couple of months ago, it was exactly as described and has given no problems. I've had terrific fun thrashing along the back roads with the roof down in the sunshine, and now that I've had the car for a little while I'm confident that it won't let me down. I'd happily recommend Car Supply Solutions.
Mark, Bedford.
CSS note - another non contact sale, sold unseen.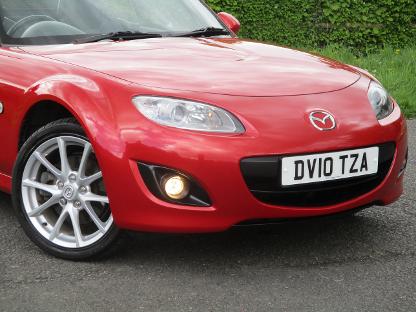 Fabulous service. Professional, helpful and honest. Good communication from start to finish, and great attention to detail.
It was a pleasure to do business. Thank you.
Dominic, Huntingdon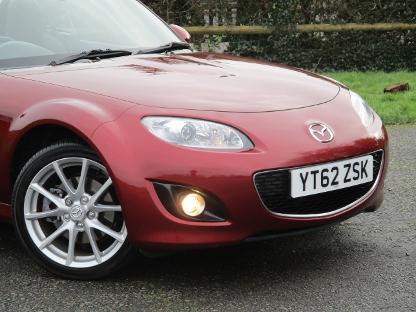 Honest, friendly & knowledgeable
Honest, friendly and knowledgeable advice and information. No flannel and sales patter, just an upfront assessment of the car.
CSS note - another non contact sale, sold unseen. Our second sale of this car. And by email;
I'll begin by saying a huge thank you.
The car is more than I'd hoped.
Also a big thank you to Mike.
The world of second hand car dealers and delivery men is not littered with glowing reports so I feel fortunate to have dealt with you.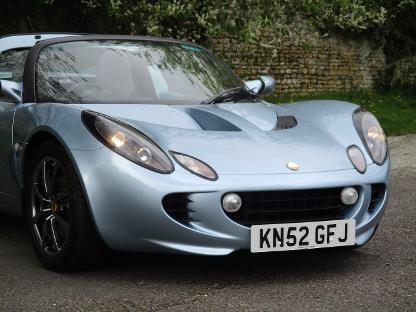 Great buying experience with CSS
Had a great buying experience with CCS. I was looking for a specific car so had to travel some way to view but it was exactly as described. Highly recommended.
CSS post script, after the head gasket unfortunately failed;
'I can't tell you how impressed I am with your approach to this'.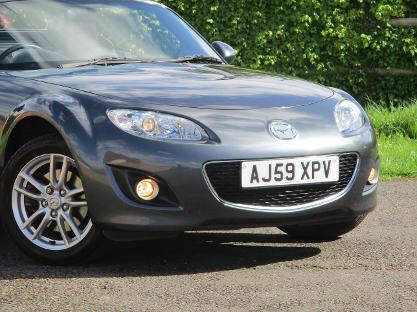 10/10 Service & Product
Had a great experience buying my new car. CSS were polite, friendly and helpful. The Car was in perfect condition just as described.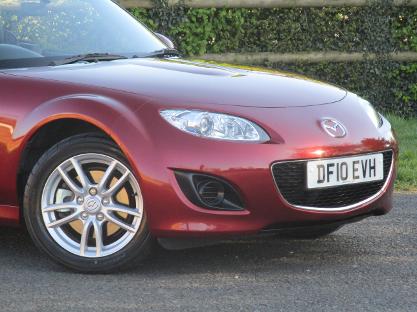 Polite and professional
Car Supply Solutions were thoroughly polite and professional. Immediate response to queries, accomodating for viewing and communicative throughout the purchasing process. The vehicle was presented in excellent condition. One could not have asked for a better car buying experience.
Robin & Laura, Tewkesbury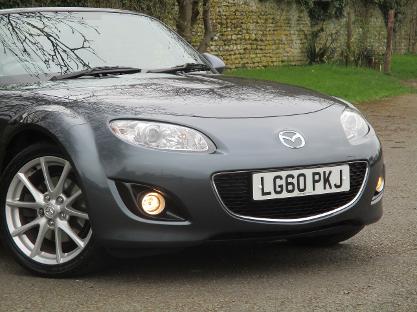 Very professional service
Excellent service without any fuss. The dealer notified DVLA via website & logbook was recieved in my name within a week. Very pleased with my purchase, it is as stated in the advert. Absolutely pristine & great fun. Thanks CSS would definitely recommend your services.
Angela, Sheffield.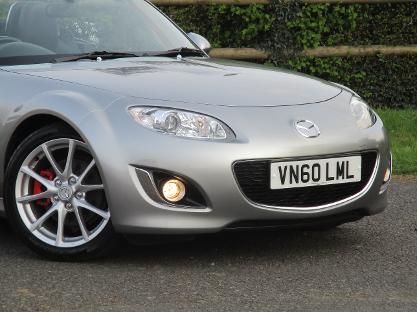 Great business & cars, with excellent service
A totally professional experience with an expert who is obviously passionate about his trade. The business model is to locate only the best of the brand from nationwide sources and then, through their own efforts, present them in even better condition. Such a nice company to deal with, which counts for a huge amount.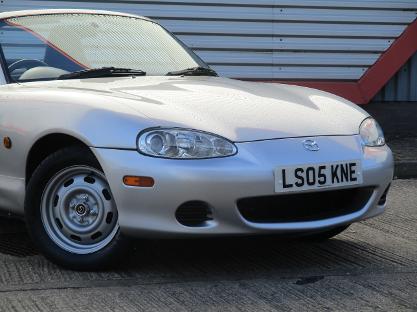 Car even better than description in advert
Highly recommended! I'm so happy with my MX-5, after searching for the right car for a long time, I have finally found it - it makes a change to actually have a car meet the expectations I had after reading the description in the advert, in fact the car is actually even better. Thanks!
Tom, Barnsley.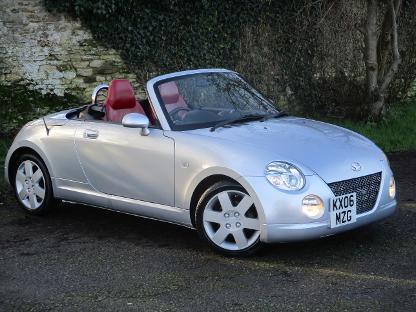 A real quality example - thoroughly recommend
Deciding to buy a Copen as a surprise present for my partner's birthday mid pandemic and lockdown was a daunting experience , especially without being able to see the car prior to purchase. The owner of Car Supply Solutions was professional and so helpful right from the initial enquiry through to helping with the surprise 'reveal' on the day of collection. The car was exactly as described and fully met our expectations - a real quality example amongst many poor ones advertised elsewhere. We could not be happier and would thoroughly recommend Car Supply Solutions.
Bryan, Brecon. CSS note - another non contact sale, sold unseen.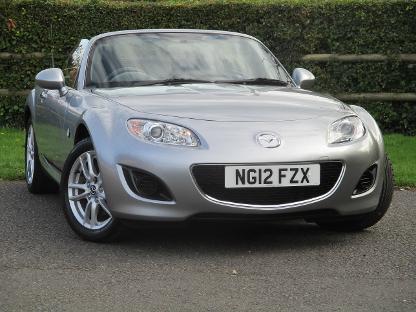 First class service from start to finish
Excellent first class service from start to finish. Brought (sic) the car of my dreams Mazda MX5 and I couldn't be happier. I would recommend Seller without hesitation, a pleasure to deal with.
Jane, Chesham
CSS note - another non contact sale, sold unseen.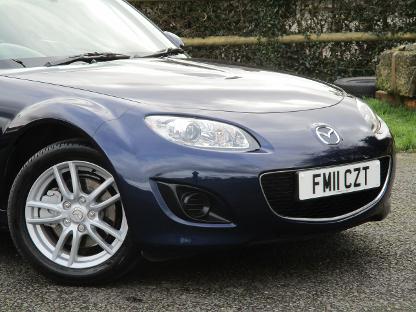 Excellent buying experience from MX5 experts
This was my first MX5 purchase and indeed my first purchase of a car from anyone who I didn't already know. I was very pleased with the transaction from start (a phone call where we talked in detail about the car, which gave me the reassurance to buy it sight unseen) to collection (the car was ready waiting for me and presented immaculately and with COVID-19 precautions). Communication was excellent and prompt throughout and they clearly know these cars well.
CSS note - another non contact sale, sold unseen.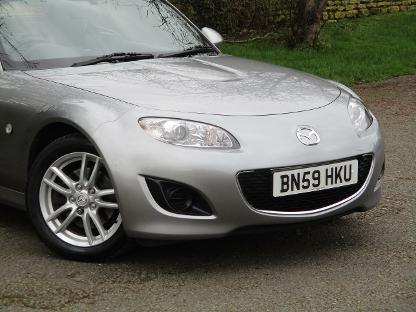 Very knowledgeable about his cars
Been looking for a Mazda Mx5 for a while and came across Car supply solutions who deals in mainly MX5 's he was very knowledgeable about his cars and everything he described was as it was .would highly recommend.
Glen, Lutterworth. CSS note - another non contact sale, sold unseen.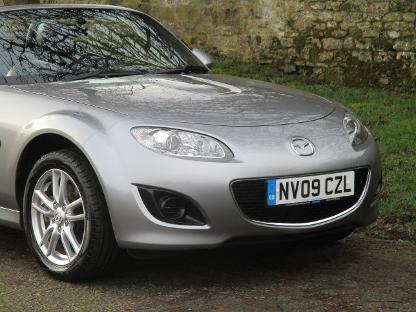 Met my expectations, which are high
Contacted CSS and discussed a number of MX5 they had available. Price was important, but I wanted a low mileage, great condition car, with good history. I found what I wanted, agreed on terms of purchase, and collection date. Whilst buying a car without seeing it physical or test driving it is a first due to current restrictions CCS ensured it was an excellent experience. The car was as described, and I would admit met my expectations which are high. The car drove as expected so first impressions are that I have bought a great car. Throughout the sales process which was more of a conversation CSS were attentive, readily available to answer questions I had, and provided me with the kind of service I appreciated. CSS certainly know the MX5 as specialists and this certainly assisted my purchase.
Mike, Alcester.
CSS note - another non contact sale, sold unseen.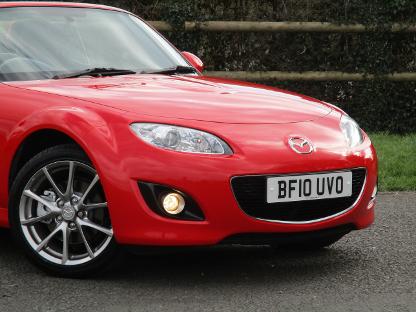 Fantastic!
Great service from my initial phone call to receiving the car, which was all done in less than 24hours! It was exactly as Nigel described, the detailed pictures and website details were excellent and any questions I had were answered honestly. The money transfer was easy and communication throughout was great. My Mazda MX5 was delivered by Mike, as I live some distance away, for a very reasonable price and right on time, fully prepared and ready to go. The car is in even better condition than I expected and looks and drives like it just came out of the showroom. I will not hesitate to go back to Nigel in the future when I am ready for an upgrade and look forward to meeting him in person. Thank you Nigel and Mike for providing a truly first class service.
Jason, Colchester.
CSS note - another non contact sale, sold unseen.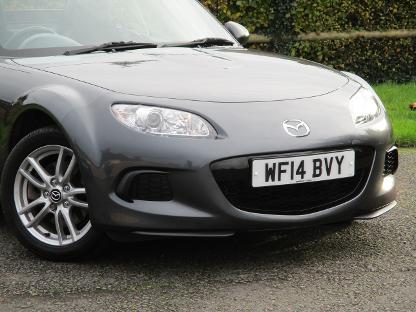 Honest & helpful
Due to Covid restrictions I was unable to view the car before buying. The very detailed and honest description including photographs that Nigel gave me of the car plus his expert knowledge as a specialist gave me the confidence to purchase the car, and I haven't been disappointed.
Andy, Hitchin.
CSS note - another non contact sale, sold unseen.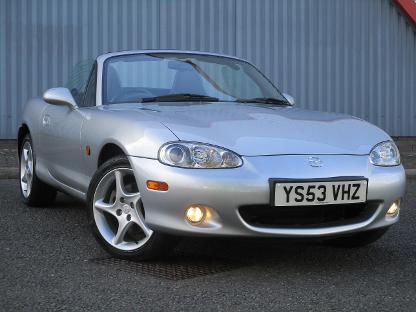 Car is exactly as described
An absolute pleasure from start to finish. The seller was very knowledgeable, friendly and happy to answer any questions about the car. The car is exactly as described, a real delight to deal with such a trustworthy person. Excellent and speedy response from the seller, from making an initial enquiry to having the car delivered , it only took 3 days!
CSS note - another non contact sale, sold unseen.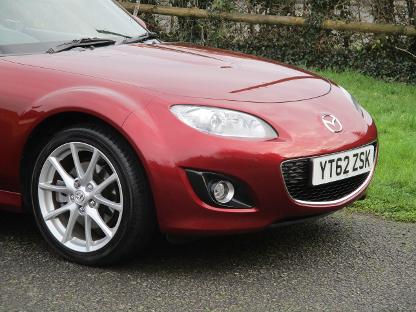 A really seamless purchase, first class
From my first call about the company and car, all my questions about the car and buying it unseen were answered. The delivery by Mike was on time and at a good price. Transfer of the money went smoothly and most of all I felt Nigel was an honest and trustworthy person even though we never met. Best of all the car is even better than described. Thanks again to Nigel and Mike.
Martin, Kingsbridge, Devon
CSS note - another non contact sale, sold unseen.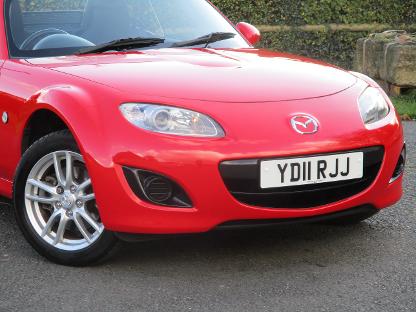 Excellent service, a pleasure to do business
Very helpful, happy to discuss my requirements. I felt that their experience and knowledge helped guide me when choosing my Mazda MX5. Brought (sic) on Friday delivered to my door the following Wednesday.
CSS note - another non contact sale, sold unseen.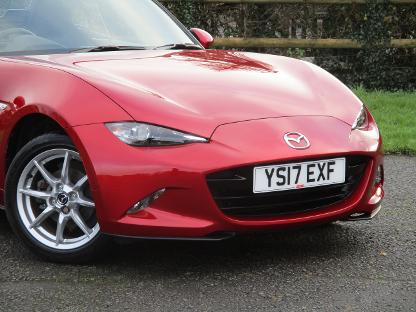 Highly recommended
We bought our MX5 Mark 4 unseen by Click and Collect and a week later we have no regrets. We were first drawn to the car by the detailed and personal description and the many photographs, all of which transpired to be accurate and honest. The seller was friendly and happy to answer all our questions, and was very accommodating. Being an MX5 specialist he was very knowledgeable about the car. All of this helped to allay our initial nervousness about buying a car unseen. Throughout the deal there was excellent communication from the seller and the transaction took place without any problems.
John & Elaine, Wellingborough.
CSS note - another non contact sale, sold unseen.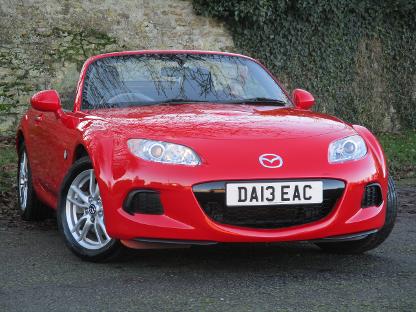 Best motor trader in the country
Excellent from start to finish. Honest, clear, helpful. The car itself is everything that was promised, and more. I can not rate this business more highly.
CSS note - another non contact sale, sold unseen.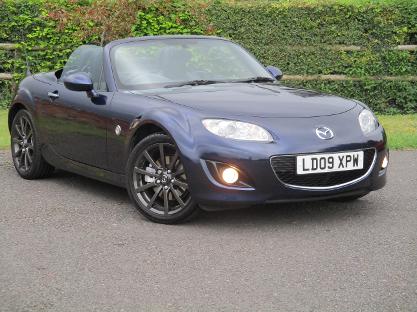 Exceptional MX5
After much searching and consideration I decided to purchase my MX5 from CSS. I wanted to purchase from a business who sold MX5s as a passion rather than just a trader who was selling stock. My decision was the best I've made for purchasing my MX5. From my first call to CSS to collecting my car yesterday everything could not have been simpler. The car was beautifully presented and exceeded my expectations. Many thanks CSS you made the buying of my first MX5 a real joy!
Jane, March (knowledgeable MX5OC member)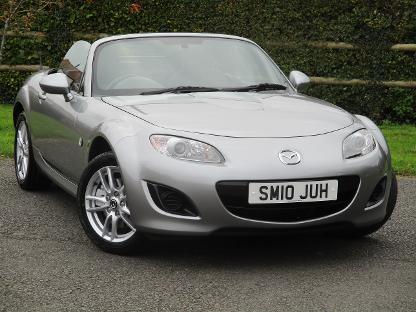 Very rare to have a car dealer that cares
Having had a mk1 and mk2 I decided to buy a mk3 mx5. After looking at CSS reviews I had every confidence in buying my next car from them, and I wasn't disappointed. Nigel is lovely to deal with,no pressure,and very knowledgable. Anyway I bought a lovely 1.8 mk3, without seeing it! Had it delivered by a nice guy called Mike. If you're looking for a mx5 CSS should be your first port of call. Very rare to have a car dealer that cares.
Peter, Ivybridge, Devon
CSS note - another non contact sale, sold unseen.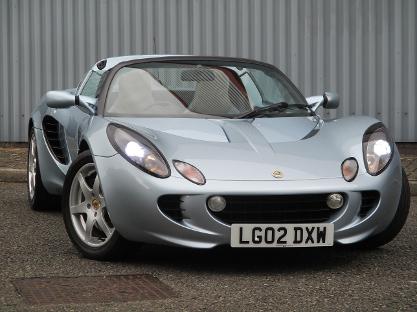 Simply Excellent
Nothing was too much trouble for Car Supply Solutions. Knowledgeable, genuine car enthusiast. Made it a pleasure to buy my Elise. As such I would highly recommend them.
Steven, Nottingham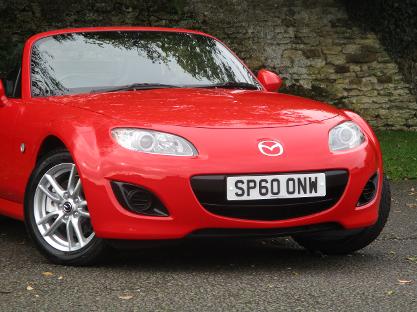 Top quality MX5
I have just purchased a lovely MX5 from Car Supply Solutions. They prepare cars to the highest standard I have ever experienced as a buyer. I felt at ease when viewing and taking a test drive. Even though I am over three hours away it was well worth the journey and picking the car up enjoyed the drive back. I missed out on a car the previous week but luckily for me I was given the heads up on this one coming onto the market. I felt valued as one of their customers and communication between us was stress free and positive nothing was too much trouble. If your thinking about buying a MX5 look at the website and note only quality examples feature and they soon get snapped up!
Mark, Cleethorpes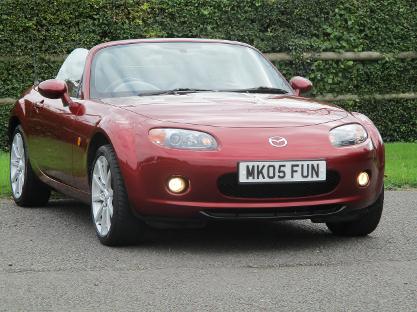 Easy to deal with
Very helpful. Nigel was easy to deal with and his description of the car accurate.
Nigel, Sheffield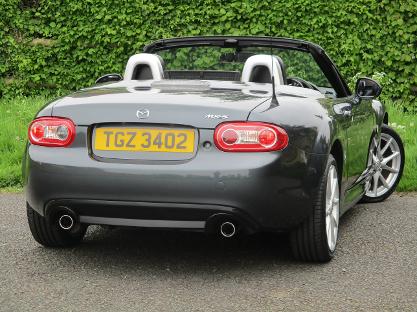 Very smooth transaction
Very helpful and friendly service. I would recommend.
Yvonne, Northampton
CSS note, this is our second sale of this car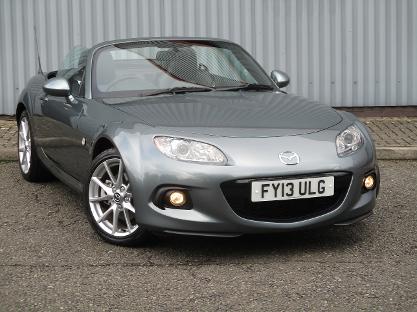 Excellent service
I just bought a lovely little moxy from a chap who clearly knows about, and cares for the cars he sells. Great condition, fair price, immaculately presented and excellent service. Many thanks, H
Hayley, Market Harborough
---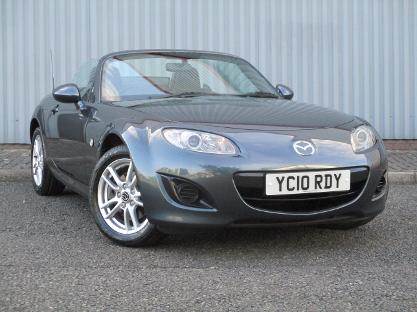 Professional & honest
Very professional, friendly, informative and honest service from Nigel at Car Supply Solutions.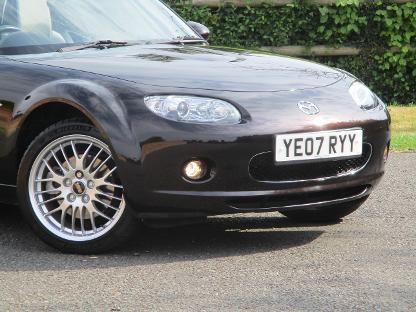 Knows his MX5s & truly highly experienced
The experience purchasing from Car Supply Solutions Mazda MX5 Seller knows his MX5's and truly highly experienced, suppling (sic) high quality vehicles. Nothing was too much trouble even putting the car through its MOT for my piece (sic) of mind while purchasing the car during Covid-19. The experience couldn't had been easier seller taking care of every step including advising a tried and trusted vehicle transporter, True professional and a trusted seller and would be more than happy to purchase again even over larger or well-known car retailers.
Peter, Swindon
CSS note - another non contact sale, sold unseen.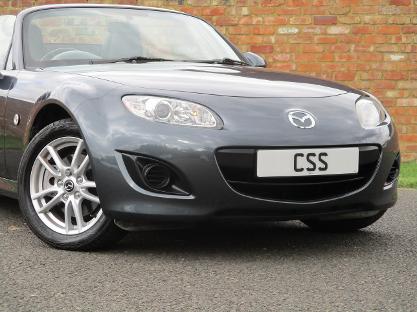 Accurately described
I bought my first MX-5 from CSS and I am very pleased with it. The car was very well presented and accurately described. CSS are very knowledgeable and honest and made sure all my questions were fully answered. The whole buying process went very smoothly. Covid-19 precautions were observed throughout. I would not hesitate to buy another car from CSS and would recommend them to others.
CSS note - another non contact sale, sold unseen.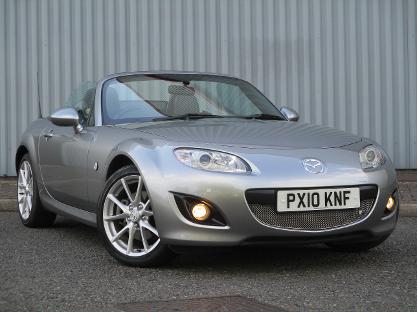 Recommend for a good MX5
Friendly and professional specialist dealer who sources quality cars that are well prepared serviced and generally above average. I would recommend if you are in the market for a good Mx5.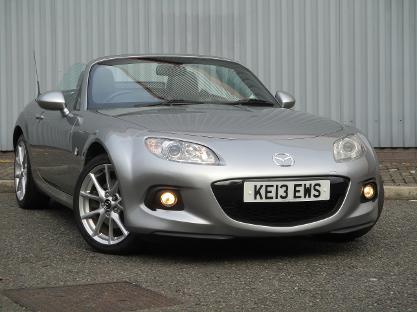 A great buying experience
I had a great buying experience - top chap, who really cares for his cars and customers. I'd highly recommend him! He was patient and flexible with great communication. I'd definitely buy off him again.
Simon, Carlton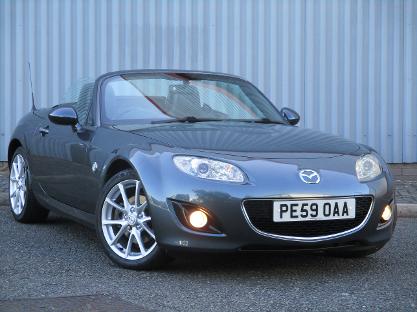 Very accurate and honest descriptions
Very honest, they are really proud of the cars they sell and rightly so. Car was exactly as described online and by phone so it was worth the 180 mile round trip to view, I'm still very pleased. In terms of covid protection, very thorough and careful so felt very safe which is much appreciated.
Jim, South Ockenden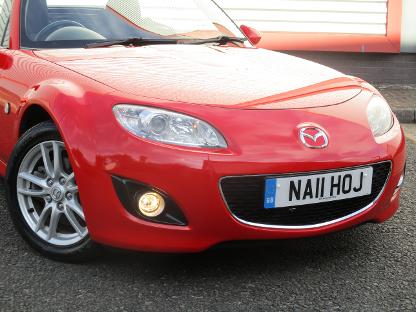 Better experience than our local Mazda dealer
Nice car, nice guy. No pressure to buy. 5 ⭐️. Handled covid test drive very well. All round better experience than the visit to our local Mazda dealer.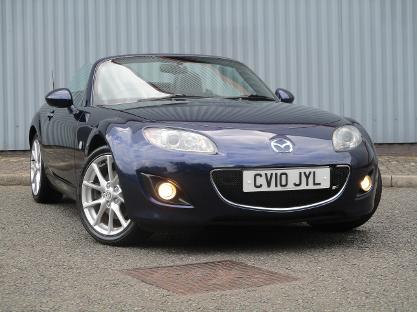 Open, honest approach which is hard to find
Right from the first contact Nigel was helpful, attentive and honest around the details of the MX5. I had reservations about the mileage of the car but based on the conversations and the fact there was a whole service history I decided to drive the 100 miles to go see it. Nigels description was spot on, the car was in very good condition for it's age and mileage so I took the leap and purchased the car. The whole transaction was executed very smoothly and efficiently and I was soon on my way home with my first convertible car. The whole experience was very good and the one niggle we did have was cleared up very quickly and efficiently. I would recommend dealings with Nigel as he knows his stock and has an open, honest approach which is hard to find in the industry. So far I am very please with the vehicle and transaction and look forward to many happy drives in my MX5.
Phill, Norwich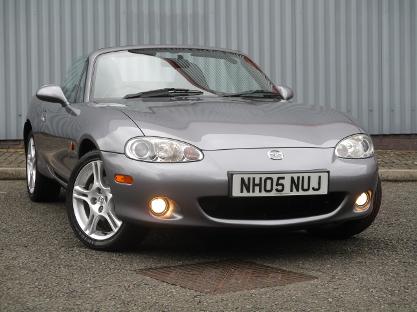 5 star MX-5 buying experience!
Fantastic experience. Extremely knowledgable and accommodating- it's evident that he puts his heart and soul into what he does and has a genuine passion for all things MX-5. Can't recommend him highly enough.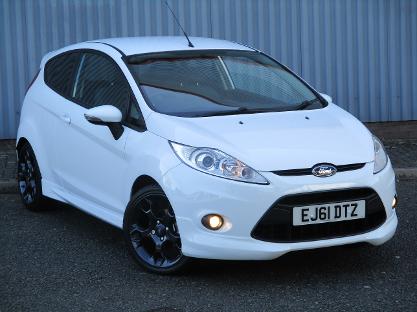 Fantastic experience buying my first car
Dad took me to see the car at nigels place of business. Nigel was professional and couldn't have asked for a better service from start to finish. Under the current circumstances with Covid 19 the experience was fantastic. No pushy sales tactics I knew what I was looking at was a fabulous car and made buying a car so easy. Would go back again in the future.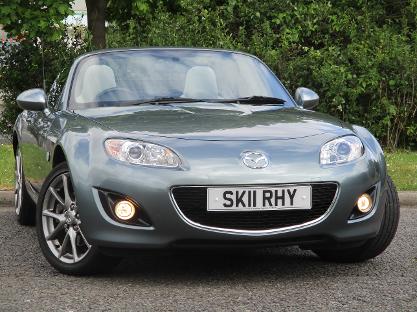 Great car with trustworthy specialist
I can't praise Nigel at Car Supply Solutions highly enough. Friendly,helpful and straightforward and scrupulously honest the whole way thought(sic) the sale from initial approach right through to delivery. He clearly knows the MX-5s very well and I wouldn't hesitate to recommend him. Many thanks.
Keith, Winchester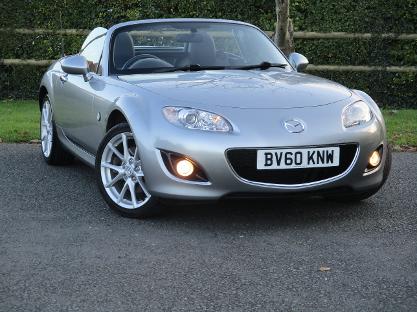 So honest about everything it was incredible
From the point of first contact to Covid safe handover, Nigel was exceptional. Nothing was too much trouble, the vehicle was described extremely accurately including a couple of very minor cosmetic issues even before I viewed. Nigel assisted very understandably with my private plate issue and I can say this was made the easiest car purchase of my life. Nigel knows his MX5's inside out and was so honest about everything it was incredible. I can't praise him enough. Even when I thought I'd got a post purchase issue - Nigel would have been happy to reverse the deal- howver, (sic) there was no actual issue it had just been my stupidity. Nigel was in constant contact and suggested what it might be that I was doing....and it was. So pleased with the vehicle.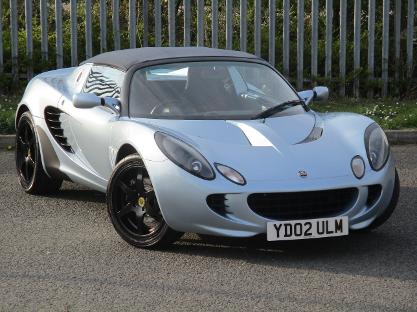 Lotus Elise 'Lola' dream purchase
Faultless in every way, we brought (sic) "Lola" our first ever Lotus Elise during this troubled lockdown period which was very daunting but Car Supply Solutions where (sic) professional and very responsive. I would not hesitate to recommended. I'm sure we will be back for a MX5 sometime in the future. Car Supply Solutions have restored my faith in finding my dream car with service which goes above and beyond.
CSS note, non contact sale
.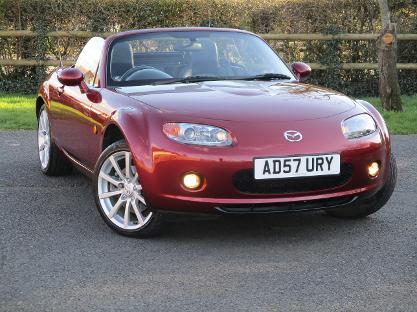 The perfect transaction
I would not normally purchase a car blindly, but these days this is a good option. The owner (Car Supply Solutions) is such a nice guy, he spent ages describing the car in detail and answered all my questions.
I feel that any vehicle he has for sale, he would be proud to own himself. So happy with my car, so happy with Car Supply Solutions.
Go buy a car from them....
Simon, Ickenham
CSS note,
non contact sale, car sold unseen.
Two days later I received;
'
I can honestly say I don't believe we could have got a better example of a mk3 MX5 than the one we have. It is so much fun, and when we do our food deliveries to friends who can't get out, they are so impressed. I feel in the future you may receive a call or two from friends wanting one!
'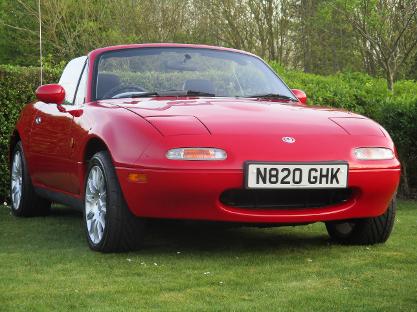 Excellent service, fabulous motor
Car arrived safe and sound. What a beauty. Needless to say I am super happy and cant wait to put some miles in. Thanks for an excellent service and a fabulous motor.
Tom, Taunton
CSS note, non contact sale, car sold unseen.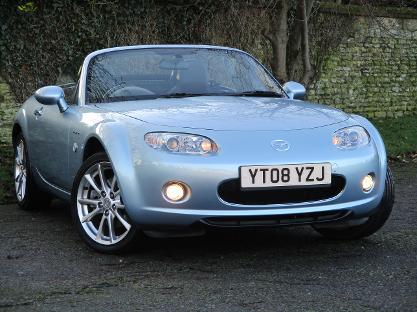 Would buy another car from him any day
Very good would buy another car from him any day. A very helpful man. He collected me from the station and the car was in showroom condition.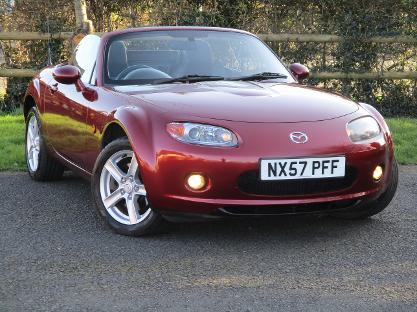 MX-5 Experts
Great car for a fair price. Got everything sorted quickly and knew a lot about the car and it's history. They guy was super friendly and down to earth - pleasure to deal with. Knows a lot about MX-5s and gave some useful advice.
Titas, Bicester - Scuderia Ferrari F1 employee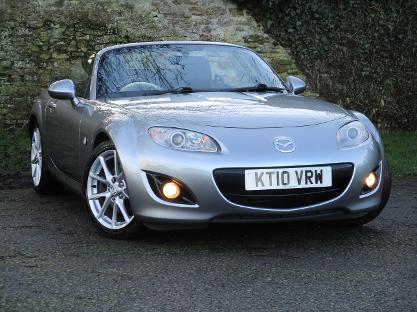 Exactly as described, immaculate
I have just bought my dream car from Car Supply Solutions's. Nigel was very knowledgeable and answered my many questions. The car was exactly as described and was in immaculate condition. I wouldn't hesitate to recommend Car Supply Solutions's and would definitely buy from them again.
Tessa, Higham Ferrers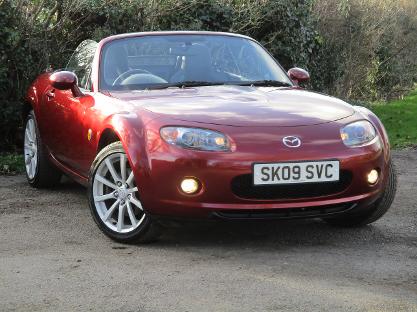 As described & very helpful
Car as describe. (sic) In good condition. Owner knew all about the car and very helpful. Paper work all on line and easily done.
Valerie, Milton Keynes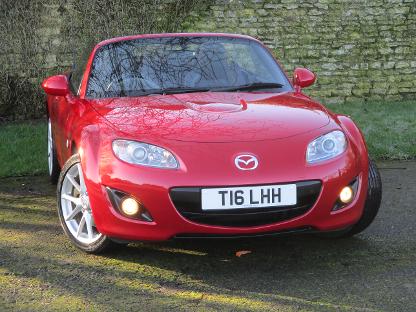 Very helpful
We were made at ease and he was very helpful, a thorough review of the car and a test drive . This is very important when making a big decision. It was a good experience and we are pleased with our new car!
Anthony, Warwick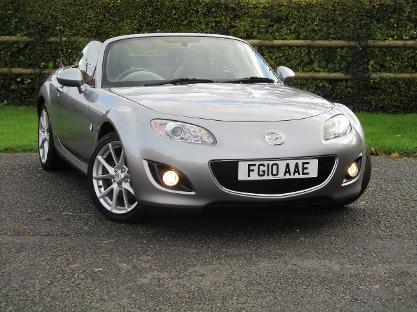 Honest description
Honest description of vehicle unlike some traders.
Friendly no pressure sale.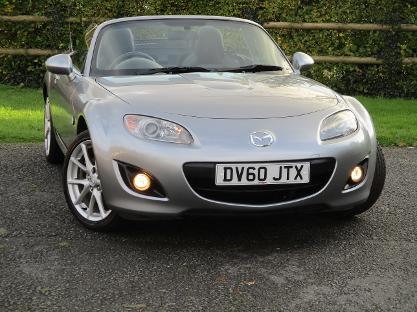 Quality car, quality service
A beautifully detailed and prepared car from someone who clearly knows and loves his MX-5s. Immaculate throughout, mechanicals all in great condition for the age of the vehicle, and freshly serviced. I'm going to have a lot of fun in this one!
Jeff, Cambridge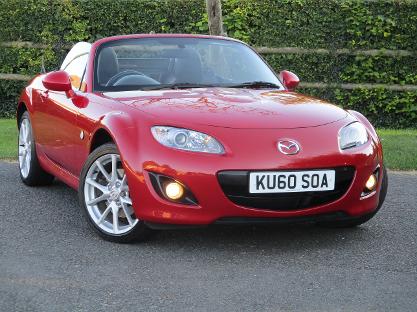 Honest deal at a fair price
I have waited a month before writing this review. The car is exactly as described. It is a good older car sold at the higher end of the scale of prices for this model because it is at the high end of the scale of mechanical quality and good looks.
Norman, Great Doddington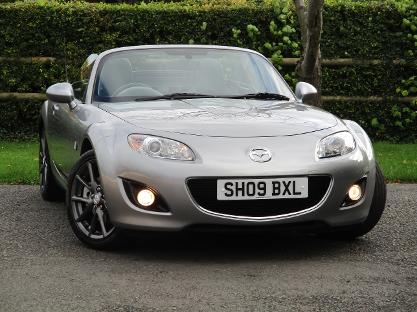 A pleasure to deal with!
An absolute pleasure to deal with Car Supply Solutions. Very knowledgable about MX5's answering any questions I had. Flexible with times and dates to collect the car. Extremely easy transaction and paperwork all readily available. To top it off the car is stunning and spotlessly clean. Would recommend to anyone and would certainly buy a car from them again.
Lisa, Birmingham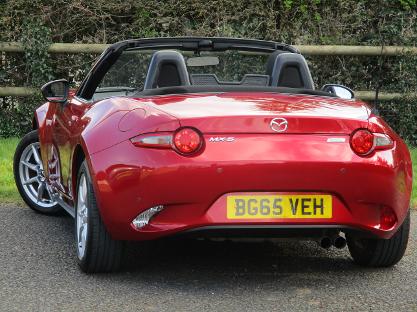 Very helpful
Found what I was interested in. Information was good and dealer review was extremely helpful in making decision.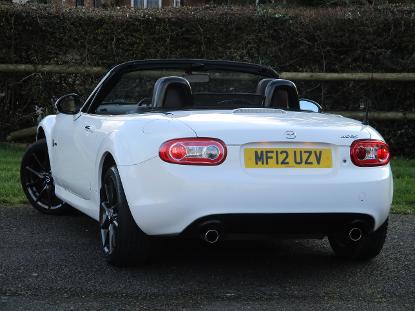 A good experience
Nigel at Car Supply Solutions made buying a car a hassle-free experience. He was well informed about the car and had a very relaxed but efficient approach. It was ready for inspection when I arrived, was very well presented and and I didn't feel rushed or pressured. When I returned later I was picked up from the train station and completing the hand-over was an easy process. I would recommend Nigel and would happily buy another car from him.
Darryl, Market Harborough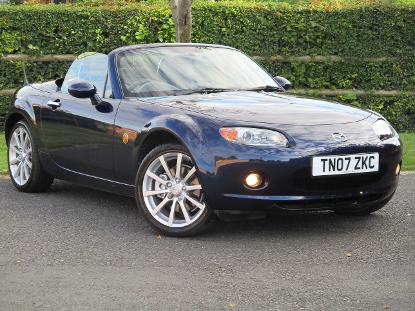 Knowledgeable & relaxed
Presented with two beautiful spotlessly clean cars to choose between. Extremely welcoming , knowledgeable and relaxed. He did not try to sell, absolutely no pressure. But to be honest , the quality of the cars, sold themselves. Clearly a person who cares and is proud of his work. Worth the drive and time to go. Left with a beautiful car, confidant if there was to be any issue, only a phone call away. Would highly recommend. Felt very happy spending my inheritance on a very special car.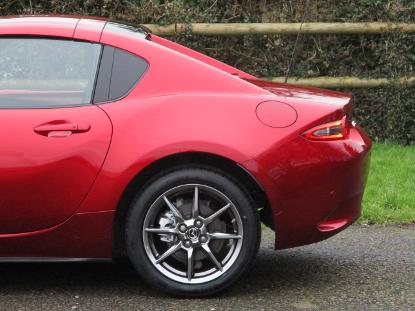 Great service
I was very pleased with my mx5 and nigel was friendly and helpful iwould recommend him and the service he supplys. .(sic)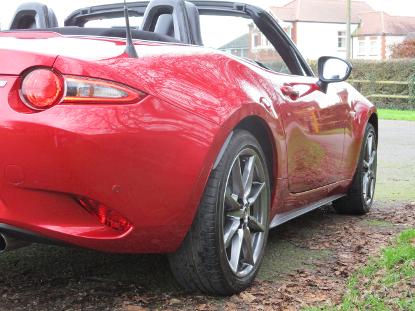 An excellent trader
Nigel is excellent to deal with very knowledgable about the cars ,
made buying from him a pleasure . Very pleased with the car , would buy from him again .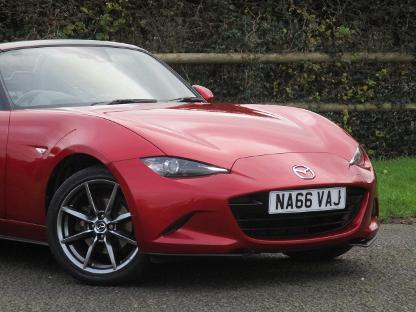 Recommended
All round very good experience. Very nice chap. Recommended.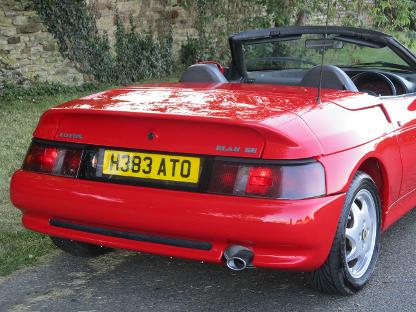 Trustworthy
A professional and honest car dealership. Little flexibility on price but very accommodating over delivery and making sure that we were satisfied as customers. Recommended.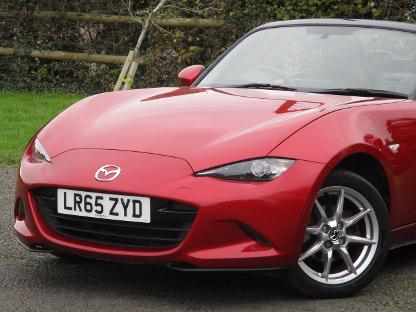 Excellent & straightforward
Excellent experience with Car Supply Solutions; Nigel found a perfect car for us within days of contacting him, the vehicle was in super condition, the transaction was straightforward and efficient and we would not hesitate to buy another car from CSS or recommend them to others. We were very well looked after by Nigel - we felt like we had known him for years and it made for a very relaxed experience.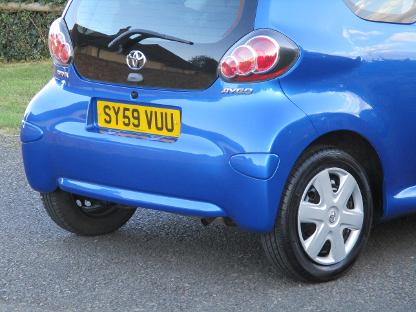 Great experience with Car Supply Solutions
Dealing with Nigel from Car Supply Solutions was an absolute pleasure. I purchased a Citroen C1 from him for my daughter as her first car and it was important to me it was safe, in good condition and had a traceable history. Absolutely no worries on that score- the car was in absolutely immaculate condition and had clearly been very well maintained and cared for - an absolutely cracking buy and as advertised ( I looked at about 5 previous 'excellent condition' cars- all had dubious history/hidden unadvertised faults etc.) I would definitely recommend Car Supply Solutions and Nigel - honest, trustworthy and an absolute gent. Thanks Nigel promise we'll look after it!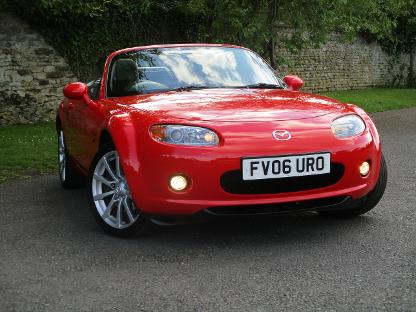 Sources good quality cars
I bought an MX5 from Car Supply Solutions about a month ago and so far I am very happy with it. The car is exactly as described and drives very well. I would not hesitate to buy a car from CSS in the future and he will probably be my first contact. From my experience with CSS I think he sources good quality cars and ensures they are in top condition before selling on.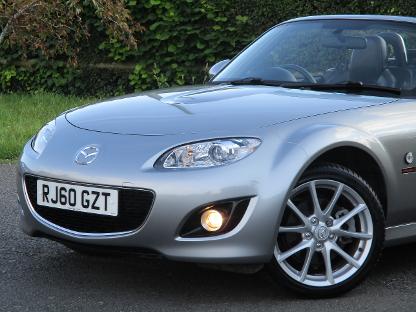 Very straightforward and easy to do business with
Travelled from Yorkshire to pick up Monaro,nigel collected me from train station car was better than hoped for , the whole experience was first class,would buy from this company again ,recommended.
John, Barnsley (MOT garage proprietor)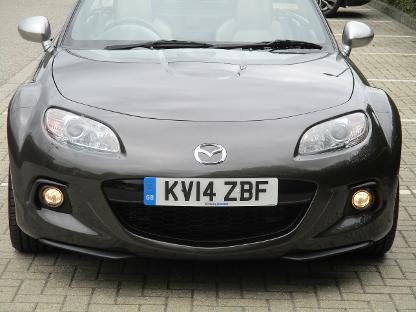 Best car buying experience
Car Supply Solutions were incredibly honest and helpful in helping me get my dream car. I initially called about a different vehicle which had already sold, only to be told there was an even better one being prepared for sale and I would be notified as soon as it was listed. I was made aware of the very few and minor problems with the car from the get go and what work had been put in by themselves to make the car almost perfect condition. After driving the car for a week now I can say everything is as advertised and the car is just beautiful. Cannot thank CSS enough.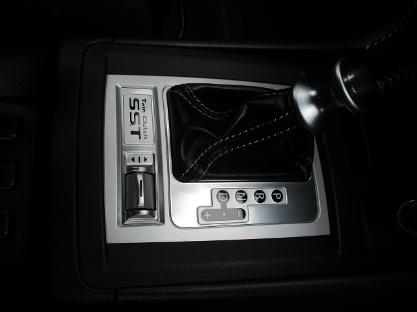 Happy Customer
Very well presented car in good condition for its age. Helpful and honest seller. He described good & bad points of car before we travelled which prevented a wasted journey. Easy to do business with. Transferred ownership within seconds of making bank transfer.
Carol, nr. Leamington Spa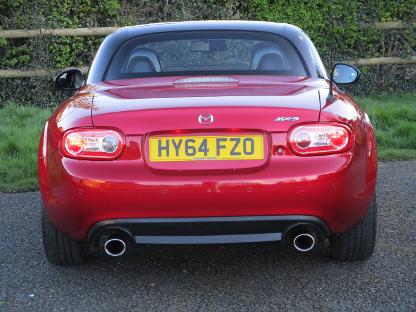 No better place to look if you want an MX-5
Dealing with Car Supply Solutions has been an absolute pleasure (has anybody ever used that expression before about a car dealer?). From my first contact when we talked about my requirements, through viewing the vehicle I finally bought and being picked up at the station when I collected my car everything was great. I would recommend CSS wholeheartedly without hesitation and when I want my next MX-5 I know where to come!!!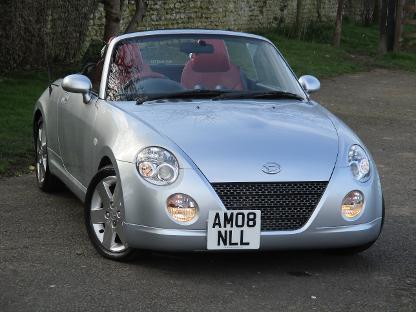 A service second to none
What an absolute joy to be lucky enough to find the car I wished for and it to be at car supply solutions. Beautiful cars and an owner who
is willing to go the extra mile and ensure your experience of purchasing and driving away in the cars is a sheer delight.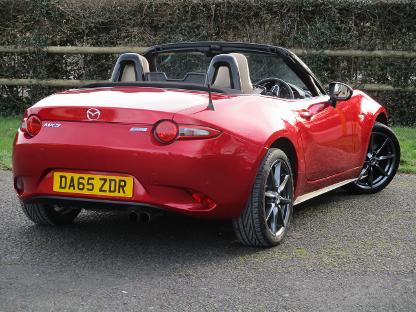 Great quality cars, low pressure sales
I am very pleased with the quality and price of my car. The sale was conducted in a non-pressure environment with plenty of time to inspect the vehicle, ask questions and go for a test drive It's the second car I have purchased from them, the first car over six years ago and I had no problems with it at all (they even took it back as part exchange for my new one) Would recommend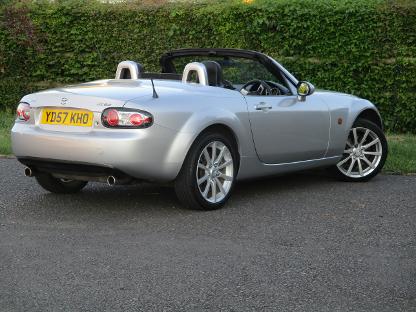 Amazing service
Car Supply Solutions were super helpful and gave great advice on my new MX5 purchase, can't recommend enough. Really knowledgeable and very happy with the new car.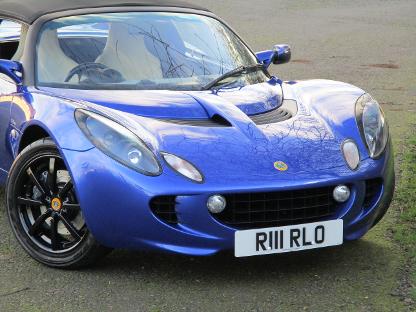 High quality vehicles and great customer service
Bought a lovely Lotus Elise from Car Supply Solutions. Arranging a viewing was easy and put a deposit down to collect a week later. A fault was fixed and the car MOT'd before picking up so everything was good to go. Payment went through easily via bank transfer. Very easy to deal with and genuine seller who prides himself on the quality of the cars he sells. Very pleasant and friendly experience from start to finish - I would recommend him to anyone looking for a high quality used car.
Calvin, Rugby (former Lotus employee)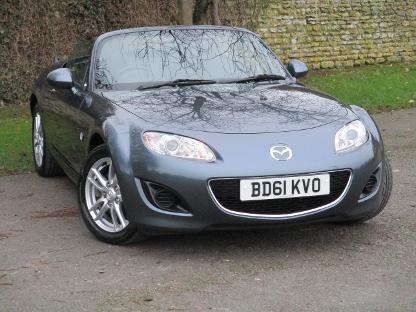 MX-5 specialist with a well deserved great name
Went to CSS due to the previous excellent reviews and was not disappointed. Simply enough Nigel sources good quality MX 5s with low mileage in good condition then services them and looks after them until a lucky new owner turns up.No selling required you know everything before you arrive.no surprises good communication and 3 months warranty. Honest opinion given and clearly a genuine enthusiasm.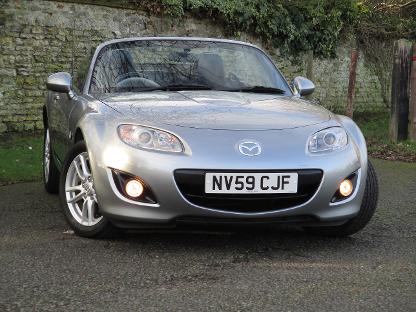 Immaculately clean as advertised
I have always been apprehensive about buying a car from a house, not a garage, however when we arrived we were met by Nigel, who made us welcome, it was immaculately clean, as advertised, ready to drive away. After a full inspection, Helen shown the size of the boot, how to open bonnet, fuel filler, various nooks and crannies, how to fold the hood, we went for a Test Drive, we liked the car, so decided to buy it. Nigel helped us through the Bank Transfer, Nat West want a Card Reader, mine had a flat battery he had one, the DVLA Electronic Vehicle Licensing. We are taking it for a drive to Bordeaux tomorrow.
Michael, nr. Bordeaux, France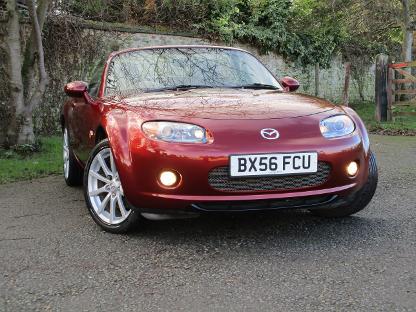 Helpful and friendly dealer
I'm a cynical person who generally does not trust most car dealers as far as I could throw them. After reading all the positive reviews on both Autotrader and the CSS website, I was drawn in and decided to give them a go. I was not disappointed. He was honest, friendly and I wouldn't hesitate to recommend CSS.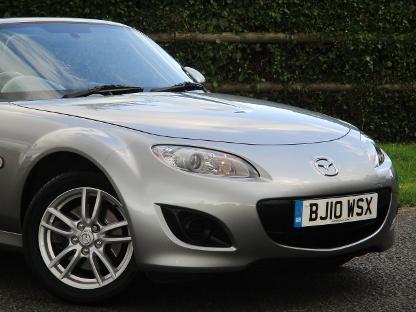 Helpful, friendly, well prepared car
Nigel was most helpful, friendly and great to chat to. No pressure selling, genuine and dealt with minor works as he promised. Well satisfied with my car.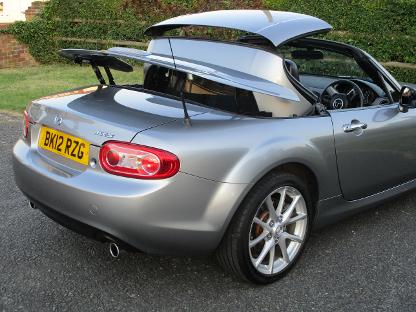 CSS are not your average 2nd hand car sales
Car Supply Solutions were a pleasure to deal with and are genuine MX5 enthusiasts. They are very knowledgeable and passionate about the make. The many detailed photographs presented the car exactly as it was when seen in the flesh - an absolute perfect stunning example. Exactly as advertised. CSS go to great lengths to show the cars at their best. Some may say they are a little pricey, but we'd disagree. CSS are not your average 2nd hand car sales. Inspection and test driving was a breeze, no pressure, we were made to feel very comfortable and to take as much time as we needed. After an MX5 that stands out from the crowd, and want peace of mind in knowing what you see in the ad is exactly what you'll get in the flesh - and then some, turn to CSS. You won't be disappointed.
Terry & Jo, Gloucester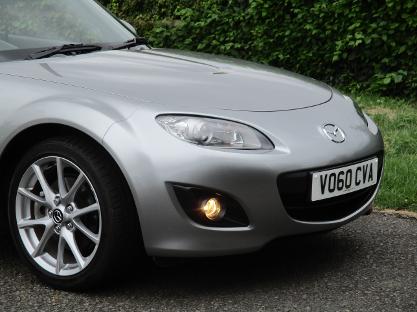 Recommendation without hesitation
Because I live in an area where it is difficult to get a good MX-5 at a good price I decided to ask CSS to find me an MX-5 with the specifics that I required. I was not disappointed. Within a few months, I had the car I was looking for. It was worth all the travelling. With their personal, helpful and pleasant service, I would be happy to return again in the future for another car. I have no hesitation in recommending them.
Rob, Portrush, Northern Ireland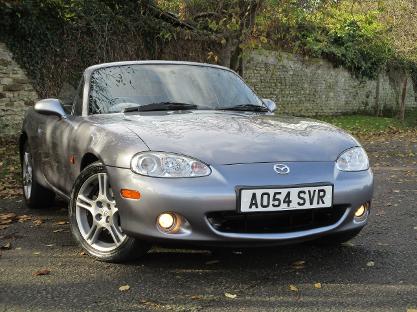 Excellent service and a pleasure to deal with!
A first class experience! Car Supply Solutions were open and honest in their dealings. The car presented extremely well and was, "as described." I'd been looking for a late original and low mileage Mk2.5 and found it at CSS. I have no hesitation in recommending the business to anybody looking for an MX5. There was no pressure or sales hype and we quickly struck a mutually agreeable deal. Thanks.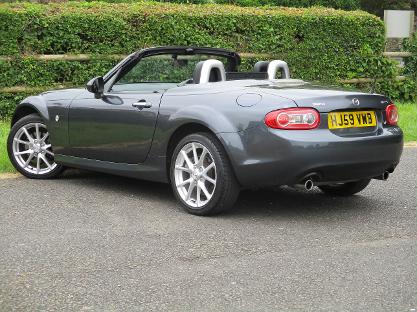 Passionate about MX5
The car was exactly as described on the website, and thanks to the high amount of pictures I had a quite clear idea of what I was going to see. The owner had been very honest and polite showing me the couple of minor defect the car had and after a test drive I decided to buy it. All the process had been straightforward with CSS owner being very supportive as it was my first used car in the UK (and my first MX5). He is also passionate about MX5, and quite an expert so he will help you with your choice giving a very valuable advice. Recommended
!
Filippo, Leamington Spa (
chassis engineer, Aston Martin)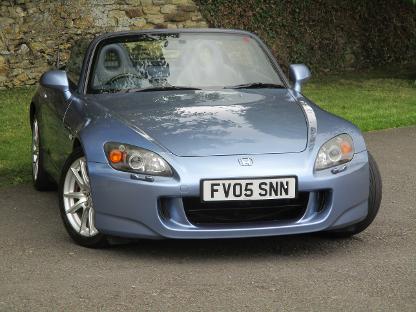 Friendly and helpful
I can reassure anyone reading this review that every contact with CSS regarding my car and payment for it happened exactly as discussed. I have no hesitation in recommending them as an excellent choice if you are looking for a quality car and trustworthy service. Many Thanks Ian.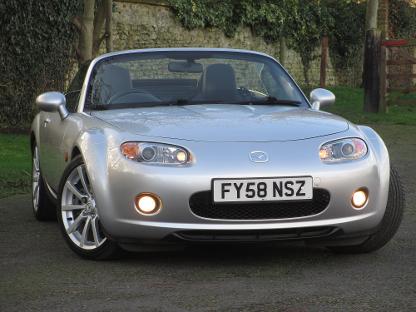 Good and efficient
Good and efficient service. Car was as described in advert.
CSS note; this is our second sale of this car.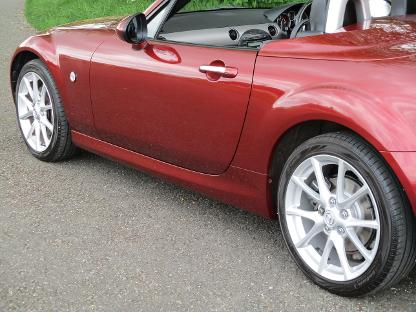 A labour of love
Car was as described, no bad surprises, the sales process was simply all done on-line, saw car one day and drove back with my son the next to collect. From my experience they were honest and straightforward to deal with, small private dealer specialising in MX-5's so personally invested so a labour of love.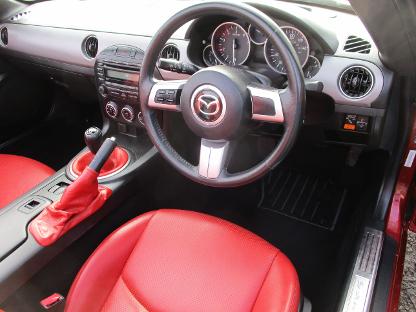 Excellent service. A true gentleman
The whole experience of purchasing the Mini was superb! Made extremely easy, the seller is a salt of the earth gentleman, and I would recommend him to anyone thinking of buying a car from him. The car itself is fantastic and has been lovingly restored to every single detail. We are so excited about getting out and about in it. Many thanks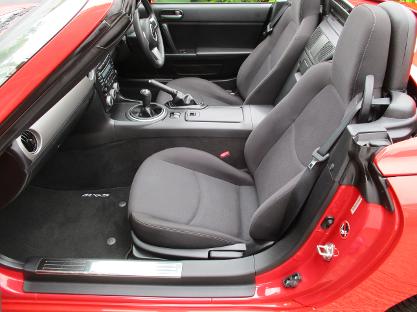 Honest Car Dealer!
Seemless transaction thankfully there is such a thing as an honest car dealer!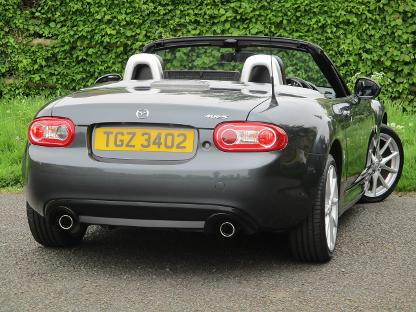 Friendly & Prompt
Brilliant so efficient, friendly and prompt service Plus knowledgeable vehicle advice given freely with no obligations, just what a Purchaser needs an the time of buying (sic).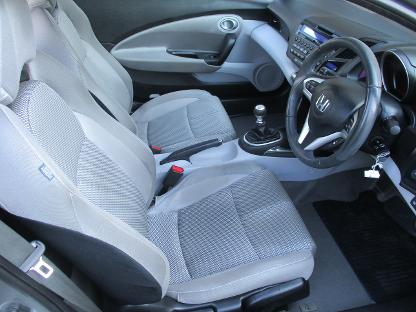 5* Service. An absolutely flawless transaction
If you are reading this and wondering whether to contact CSS, do not worry. This business is absolutely 5* in its customer service (I was collected from the train station with the car in question valeted and looking fantastic) not only that, but you are dealing with a motor enthusiast, someone who you know genuinely cares whether the car is RIGHT. This is unique in an industry full of sharks. I would have absolutely no hesitation in recommending to anyone. I am just back from the 2hr drive back to Cheltenham and still have a huge smile on my face from the great drive and experience. Thank you Nigel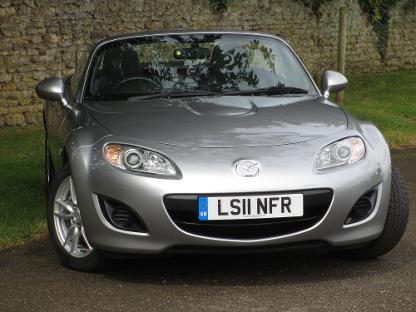 A good transaction
CSS were helpful, efficient and polite. The whole experience was very smooth even though we arrived unexpectedly on our first visit. When we returned a few days later the car had been cleaned and poished inside and out to a good standard. My wife and I were both able to experience a test drive. All of the paper work was dealt with quickly and efficiently and we were able collect the car on the following day. We have now covered almost one thousand miles and we are very pleased with our purchase.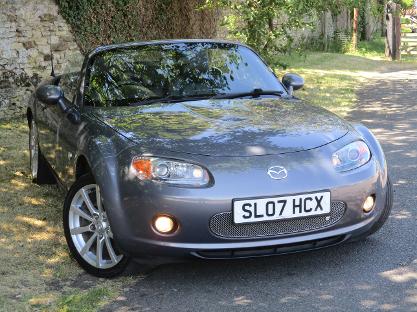 A pleasure to deal with
The whole experience refreshingly simple and un-pressured. I was impressed by the comments of previous customers and found them to be completely true. The car I bought was meticulously prepared and the manager was very knowledgeable and helpful. I'd done my research on MX5s but it was reassuring to buy from an enthusiast who obviously cares for both the cars and the customers. It was helpful being picked up from the station and everything was easy and efficient. I would have no hesitation in recommending CSS.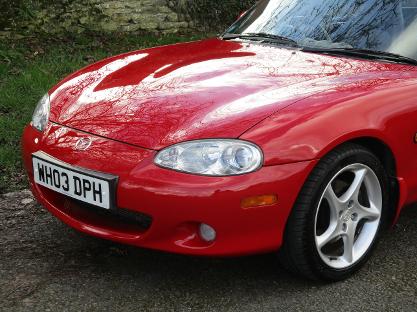 Professional and quick
First class professional service carried out efficiently so no needless waiting around.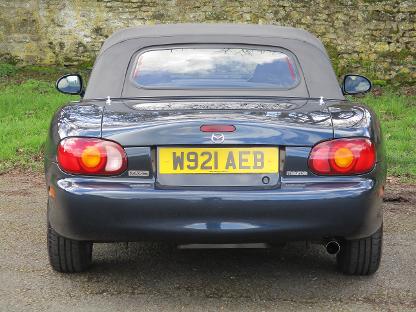 Excellent purchase of a Honda S2000
Very good business to deal with, which I found to be genuine and honest. The Honda S2000 was as described, if not better condition
and the price was fair for its excellent condition. I would definitely buy another car from Car Supply Solutions who are very friendly and helpful.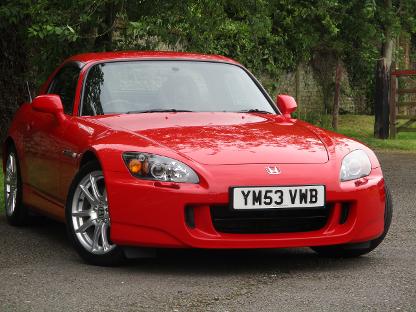 Best Car-Buying Experience Yet
Excellent service! The process was flawless, the person that runs and owns the business seems passionate for what he does and was straight forward and honest about the smallest detail on the vehicle. Overall very happy with the whole experience. Car Supply Solutions will be the first place I will look at in the future when I need another car!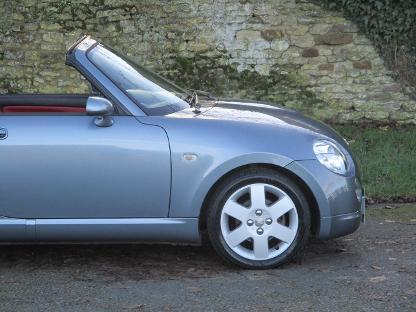 Top Quality Service and Car to Match.....
I recently purchased a Diahatsu Copen from C.S.S. for my wife who is absolutely over the moon with the car. I normally only buy cars from main dealerships but was delighted with the experience of buying from C.S.S. Overall knowledge of the car was excellent, from service history to all the cars features. The car itself was 1st class. Bodywork, interior and overall presentation was exactly as described in the advert. I would not hesitate buying another car in the future from C.S.S
.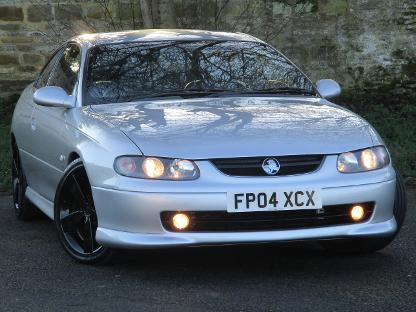 Helpful and pleasant experience
Very helpful, even when we had a minor issue with the car. Would return again when it's time to get a new one
.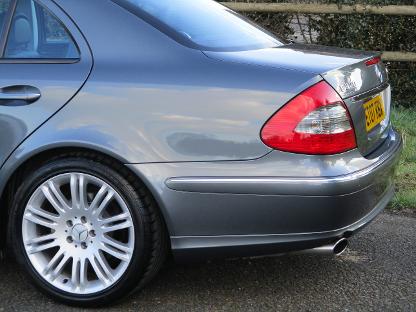 Fantastic service and great car
It was a pleasure dealing with Nigel... and I couldn't be happier with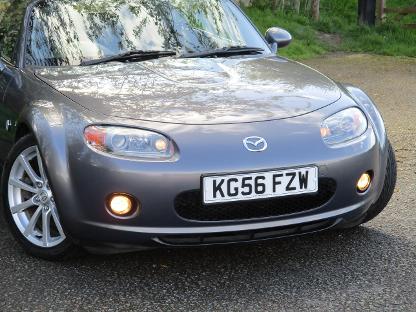 5 stars, you wont regret it!
Excellent experience! one of the most knowledgeable and honest car dealers I've dealt with. If you're in the market for an MX5 Then consider Car Supply Solutions.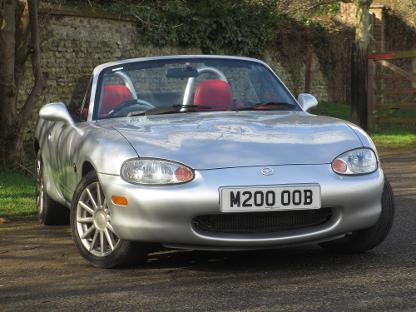 Lots of knowledge of MX5s, exactly as described
Good communication and very helpful. Lots of knowledge of MX5's
and very satisfied with condition of car, exactly as described.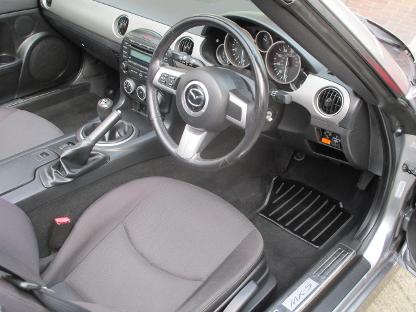 Great car, great service
Great Car, great service. Nice to deal with somebody you can trust.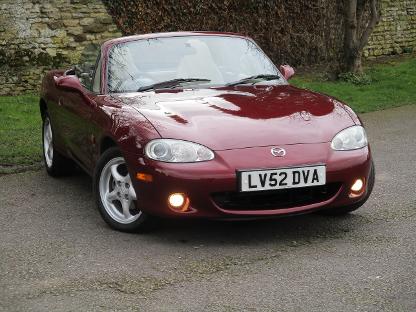 Always friendly and easy to deal with
Second car I have bought from Nigel, always friendly and easy to deal with. Well recommended.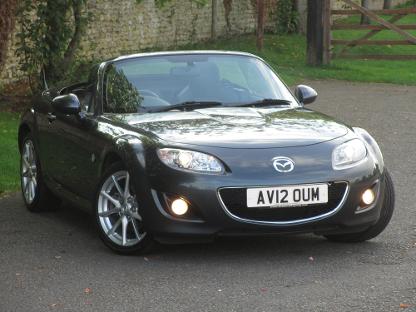 Great experience and very happy with our new car!
Great experience. Very honest and helpful. Straightforward and quick sale.
Chris, Thame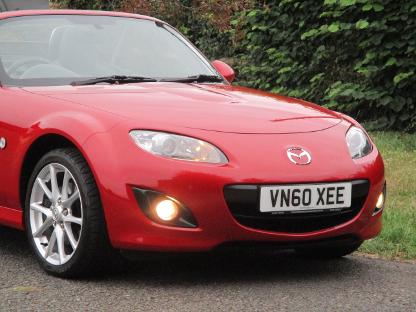 Quality used MX5 from a dealer with a difference
CSS were very easy to deal with. Nigel selects his stock well and they are immaculately presented and prepared. Once you adjust to not dealing with a traditional car trader everything flows. I would recommend anyone looking for a low mileage MX5 with good history to check out CSS.
Alan, Nottingham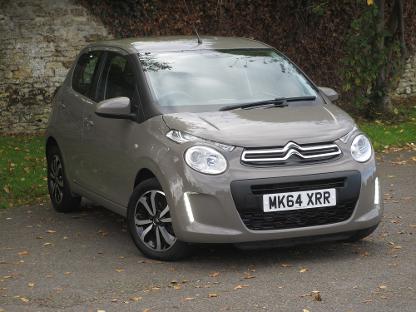 Really excellent customer service
Very courteous and easy to deal with. Even picking me up from the station when collecting the car. Very good experience and knowledge.
No hesitation in recommending.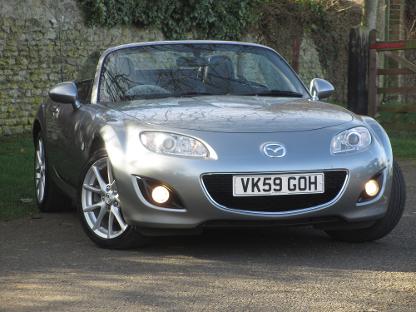 Buy with complete confidence
Despite the beast from the east (both versions) we managed to view a particularly fine example of an MX5 which Nigel had lovingly prepared. From his description we had high expectations and I'm pleased to say these were more than met. Nigel is an MX5 enthusiast who is both honest and very knowledgeable. The whole process was friendly, straight forward and a total pleasure, we are extremely pleased with our purchase. I can wholly recommend him and his/our beloved MX5s. You will not be disappointed.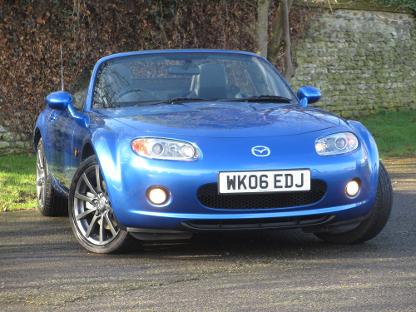 Outstanding customer service
Wonderful car in great condition, we travelled 100 miles to see it and it didn't disappoint. We had a little issue with the radio but had that rectified with excellent support. Great customer service before and after the purchase, genuine and honest seller. Pleasure to do buisness (sic) with, Thank you.
Jasmin, Brentwood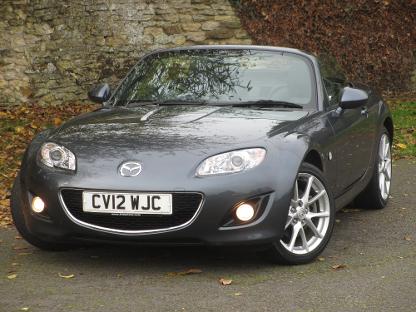 Attentive, personal, responsive service
Nigel is a friendly, helpful and open car dealer. He made sure I was serious about the car before letting me test drive it so don't expect to go and have a play at his expense. When I decided to buy it we organised payment via BACS and collection the next weekend. Nigel picked me up from the nearby station and had all the paperwork ready. Throughout the process Nigel was attentive and responded quickly to my questions. When I noticed the car making a slight noise after getting home Nigel was realistic and constructive about how to deal with it. He allowed me to take it to my local garage in South London rather than insisting I return it to Wellingborough for diagnosis. It turned out to only be a rubbing brake disc cowling. I would recommend him to anyone looking for a small dealer of MX-5s who offers attentive, personal service. Craig, Crystal Palace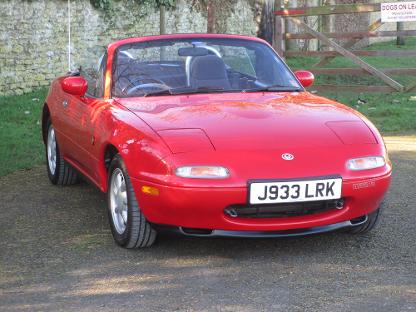 Good experience
Car was as described. Straightforward transaction. Nigel collected me from the train station and the car did not disappoint. Good experience and I would recommend buying a car from Nigel.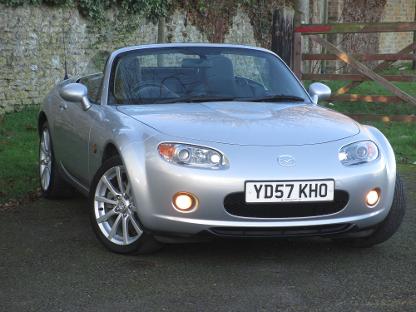 Professional & knowledgeable
Car Supply Solutions was very professional and the owner was knowledgeable about the car as well as ensuring everything was in place for our purchase. Would recommend Car Supply Solutions to a friend as the whole car buying experience was easy and fun.
Kirsty, Derby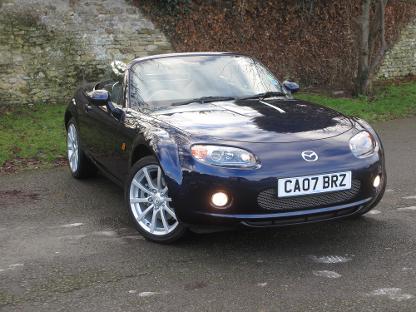 Fantastic service. Fantastic car!
I've just bought a very low mileage 2.0L MX-5 from Car Supply Solutions (CSS) in genuinely immaculate condition, it is a 2007 model but it could be just 1 year old because it is so well presented. CSS gave me a very friendly, personal and caring service and it was a pleasure to do business with them, they even picked me up from the station when I collected the car. I've never had such a pleasurable experience in buying a car ! I would definitely recommend Car Supply Solutions to everyone looking for a MX-5 gem!
Ian, Uppingham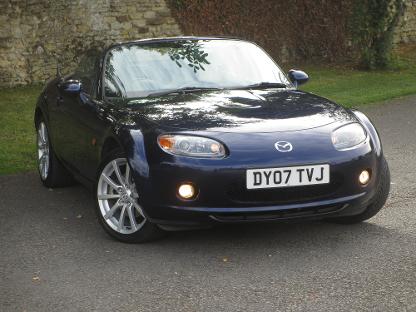 Excellent, efficient service
Excellent, efficient service. Owner most obliging and friendly and presented the car in perfect condition.
Janet, Market Harborough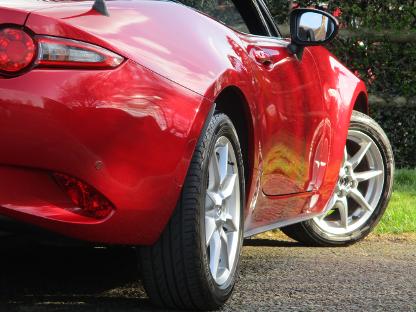 Excellent friendly service
Excellent service from a small family run business, a pleasure to deal with, they even offered to picked me up from the train station on day of collection. Many thanks.
Tim, Cleethorpes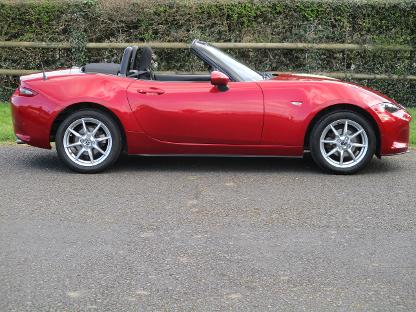 Refreshingly honest approach
True to name, a solution to buying a car, with a refreshingly honest approach. Wonderful customer service and attention to detail.
Andrew, Nottingham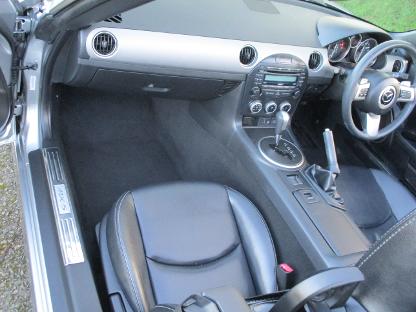 Knowledgeable, honest and friendly
Buying a used car can be a little daunting, especially when you're going for something you're not familiar with (in this case a Mazda MX5 Sports car) but Nigel was clear, knowledgeable, honest and friendly. The car itself is in perfect condition despite being 10 years old (interior and exterior). For peace of mind the 3 months warranty was also appreciated. Highly recommend.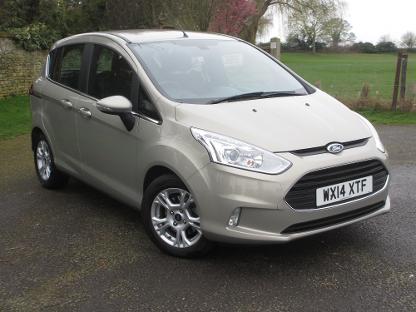 Service very efficient and friendly
Making contact with them was very easy. The description of the car was honest & the service very efficient & friendly. We are very pleased with the car.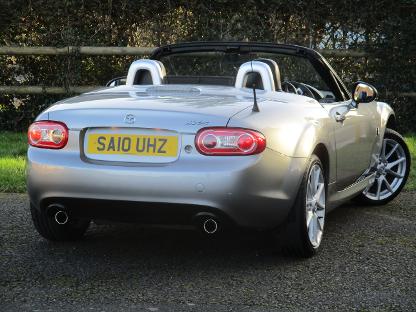 Absolutely first class
I recently purchased a Porsche Boxster from Nigel at Car Supply Solutions and I have to say the whole experience from initial contact with Nigel through to picking up the car a week later was absolutely first class. The car was exactly as described and had been cleaned/valeted by Car Supply Solutions themselves to a level that many professional valeters would have been proud of. Nigel was always available to answer any question and his passion and knowledge of cars was clear to see. You will not find a better place to buy a car, if Car Supply Solutions have in stock what you are looking for don't hesitate as it wont be there for long. In the 20 years I have been buying cars this is by far the best, easiest & most enjoyable experience.
Jon, Sandhurst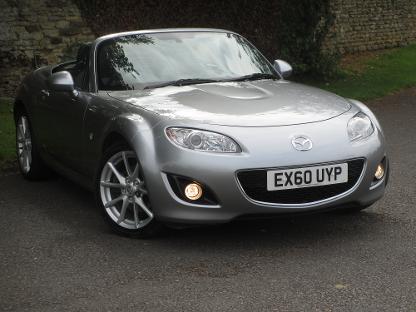 A good buying experience
The web site was informative and the details of the car were described in full and accurately. Nigel and his wife operate their business from home but that shouldn't put anyone off. Nigel is quite open about the shortcomings of his vehicles, if any, and given that they are mainly dealer trade in vehicles with a dealer service history (in our case) it was easy to understand exactly what we were buying. Nigel only deals in cash or bank transfer so don't expect, as we did, to be able to pay by debit card. Thankfully there is a supermarket cash machine close by.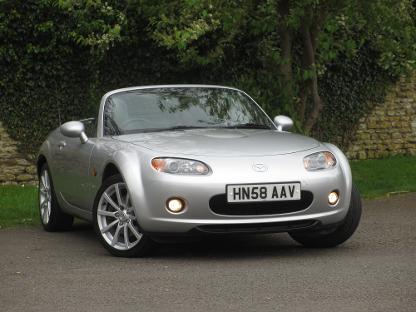 Exactly as described
I'm delighted with the car and it was exactly as described. Nigel was pleasant and helpful which made for a good buying experience.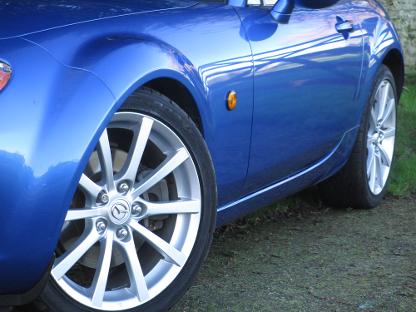 Honest and reliable
Excellent service, Nigel knows his MX5s and proved to be honest and reliable. Pleasure to do business with, car exactly as he described.
Laurence, Overstone, Northants.
CSS note; stock photo, car sold before being advertised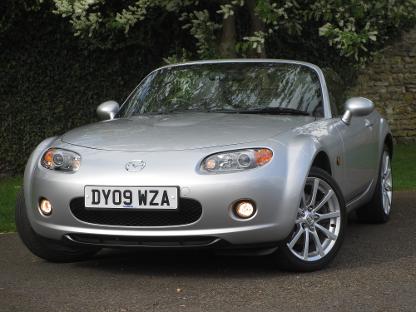 11/10 MX5 Dealer
Very professional and courteous, and was very keen to answer any questions we had. Nigel had the car at the front; it was gleaming and every bit as good as we could have expected. Nigel was very thorough and answered every question that we had. Nigel let us us his PC to tax the car, and drove the car to our house so that we could get it insured from there, without the need to come back to him later. We can only rate Nigel 10/10 for the way we were dealt with, and the quality of the car we bought from him. A few days later we contacted Nigel as one of the wheels was running hot. Without any hesitation he arranged for us to contact his mechanic, and to book in the car at our convenience to get the matter sorted. 11/10 now.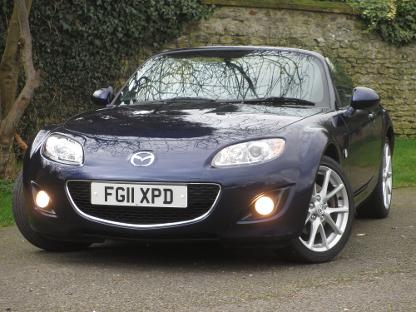 A real pleasure to deal with
My son bought his MX5 from Nigel on Christmas Eve 2015 and as I write this the car has performed faultlessly. We found Nigel to be a very knowledgeable guy, very friendly and a real pleasure to deal with. In fact so much so that I personally purchased my own low mileage MX5 Sport Tech just a week ago having been a long term Kit Car owner. The car as expected performs beautifully, I can't believe it took me this long to realise what I had been missing!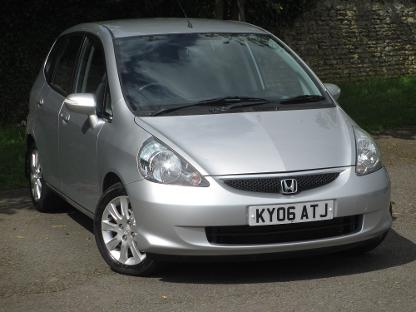 Honest and upfront to say the least
I needed a little car for the good lady of the house and saw a Honda Jazz advertised by Car Supply Solutions. From speaking to the proprietor on the phone i had a good response about this business,honest and upfront to say the least. Nigel continued to be the same from viewing through to purchase, friendly and honest. We would happily trust him again.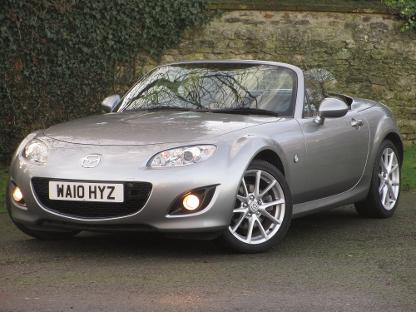 Honest, straightforward, fairly priced
We'd been looking for an MX-5 (or a Z4) for my fiancee for a while, when I spotted this very nice sounding/looking 2-litre Sport Tech Roadster, just a few miles from us. From the moment Nigel started the engine and it just purred into life, my fiancee was smitten with it. The car was exactly as described (1 lady owner, full history) and in beautiful condition. Nigel works from home, but he's sold over 170 MX-5s, so really knows his stuff. Very friendly and straightforward guy, no pressure, and was very happy to go out with my fiancee so she could test-drive it. Highly recommended - my fiancee can't stop grinning :-D
Gordon, Stanwick, Northants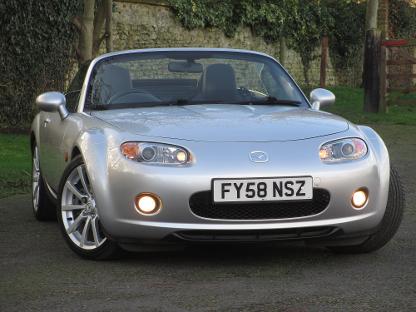 Very happy with the car and service
I recently purchased a Mazda MX5 from Nigel of Car Supply Solutions, this is my first experience of a Mazda and found Nigel very helpful and he answered all of my questions and gave me help with future services by recommending some where he uses. Took a test drive with Nigel again he explained everything while I was with him. I have purchased the car now and I am very happy with the car and the service I had so many thanks Nigel.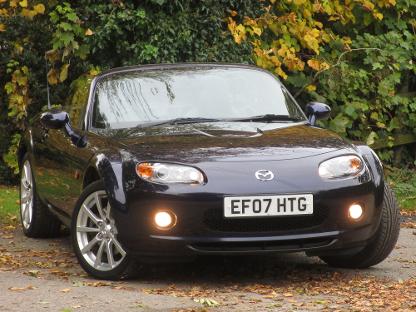 T
rader is genuine and takes pride in his cars
It was a real pleasure to buy a car from a trader who is genuine and takes pride in his cars. Nigel was very friendly, helpful and put no pressure on me to buy......that bit was easy as the car sold itself. Very well presented, exactly as described (quite rare) and drove superbly. When I test drove the car it had been raining, but Nigel was keen to show me the car dry so he leathered it off so I could see the true condition of the body work, which was excellent. Over the moon with the stunning Stormy Blue 2.0 Sport I am now the proud owner of :) I would not hesitate to recommend Nigel and CSS and he will be my first port of call if I were ever considering another MX5. If you are thinking of one give Nigel a call and see for yourself.
Mark, Swindon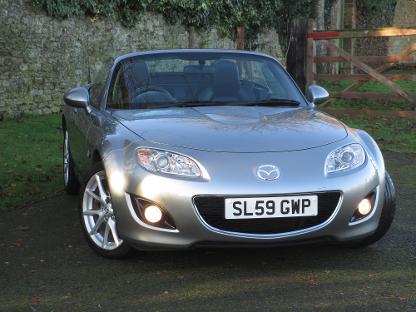 Friendly and approachable
I've just bought a gorgeous MX5 Sport Tech from Nigel and wouldn't hesitate to buy again from him. He personally sources quality cars and knows his stuff when it comes to these cars. No high pressure sales. Nigel is friendly and approachable. It was a pleasure doing business with him.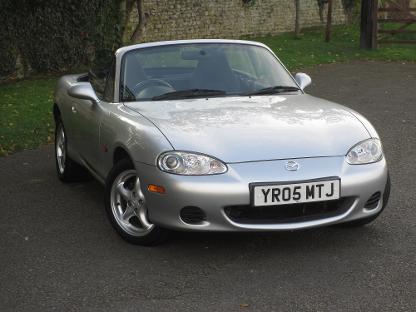 Honest & trustworthy & has some amazing cars
From my initial contact, subsequent discussions to the handover of my MX5, Nigel was professional and pleasant to deal with, and very knowledgeable about all MX5s. The car was immaculate inside and out, drove perfectly and I couldn't fault it at all - I had a smile on my face for the whole 70 mile journey home in it! I'd have no hesitation in recommending Nigel and CSS - he is honest and trustworthy and has some amazing cars ... and now I have one too! Very happy!!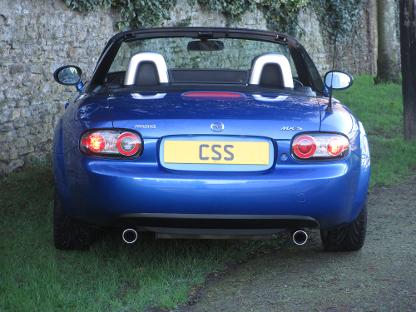 Recommend to all!
I bought an excellent low mileage Mazda MX5 2L Sport from Nigel at CSS. The car is in A1 condition and was competitively priced. A really pleasant guy with a genuine love for these great little sports cars. I would recommend to all!
CSS note; stock photo, car sold before being advertised